Kawita Vatanajyankur Happy Veggies
22.04.2018 - 07.06.2018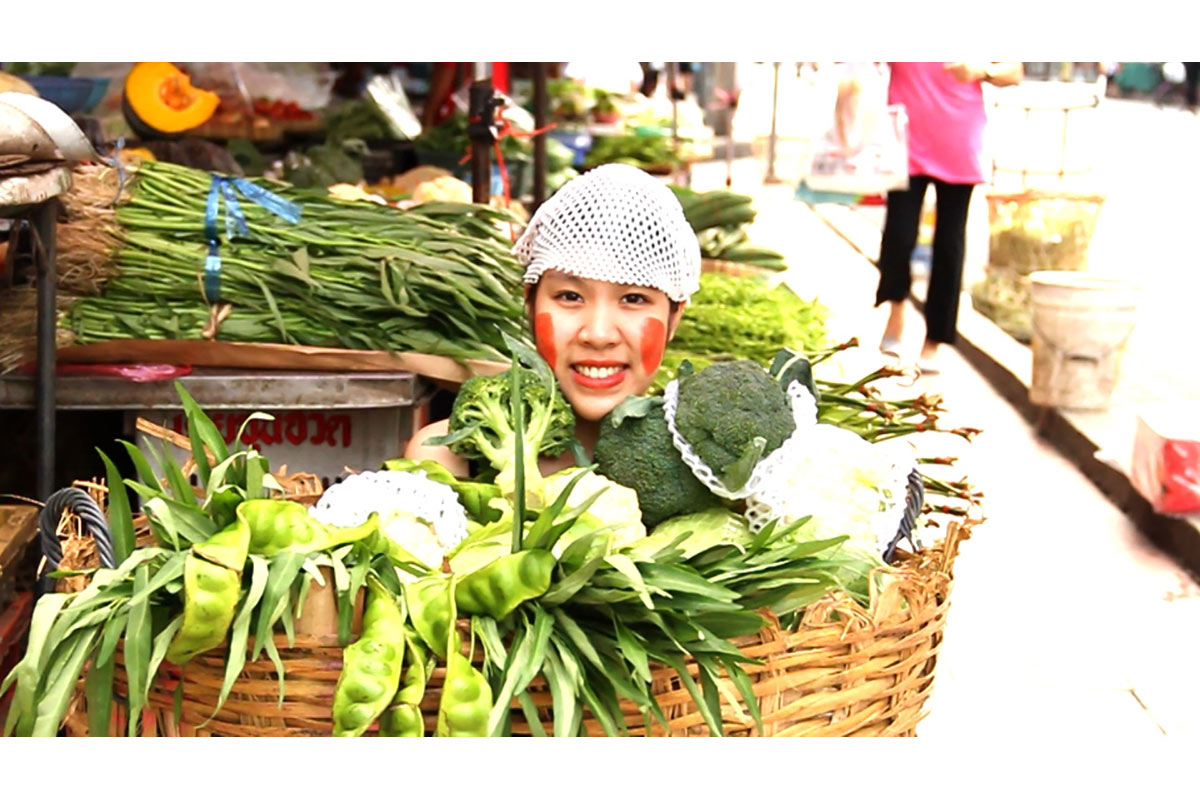 Happy Veggies is documentation of a performance by Kawita Vatanajyankur that took place in a Bangkok market in 2011. The artist positioned herself amongst the vegetable in the market, as an object for sale. Remaining stationary and smiling incessantly, the performance created an uneasy juxtaposition between beauty and endurance. The performance is at once welcoming and off-putting.

In the context of the Kuiper Shop Front Project, the performance is displaced, taken from one retail context and placed in another. 
Kawita Vatanajyankur is an artist and gallerist. Her performative video works have been widely exhibited internationally, including: 'Islands in the Stream' alongside the 57th Venice Biennale, Italy (2017); 'Negotiating the Future' the curated exhibition of the Asian Art Biennial, Taiwan (2017-8); Asia Triennale of Performing Arts at the Melbourne Arts Centre (2017); and 'Thailand Eye' Saatchi Gallery, London (2015). In 2018, her work will be included in the Bangkok Art Biennale. Vatanajyankur is the founding director of The Ferry Gallery, Bangkok, Thailand (2014- present). 
Image: Courtesy the Artist and NOVA Contemporary (Bangkok)
Happy Veggies has been curated as part of Shop Front.