23.11.2018 - 01.12.2018
Merge Nodes contains footage shot on location by the artist, Joe Hamilton, in 12 countries in the Middle East, Asia and Europe. The footage has been layered and edited in quick succession with sliding and zooming transitions inspired by the way we navigate digital maps. A mixture of natural and urban environments are featured in hot and cool climates with traditional panoramas and up-close details. The specific locations were chosen based on indirect flight paths between major hub airports to create a representation of landscape that traces the logistical infrastructure that allow these geographically separate perspectives to coexist.
This exhibition coincides with the opening of APT9. Rather than engaging directly with the curatorial premise of APT, the work draws attention to the global infrastructure of transportation hubs that enable the logistics of such large-scale survey exhibitions, which increasingly dominate the art world.
Joe Hamilton makes use of technology and found material to create intricate and complex compositions online, offline and in-between. His recent work questions our established notions of the natural environment within a society that is becoming increasingly networked. Hamilton holds a BFA from the University of Tasmania and an MA from RMIT in Melbourne. His work has been shown to great extent internationally with recent group exhibitions at The Moving Museum Istanbul, The Austrian Film Museum, Kunsthalle Düsseldorf and The New Museum in New York.
In 2014, Jean Boîte Éditions published Hyper Geography, an artist book by Hamilton, which included an essay by Nicolas Thély (in French and English). The online work that this publication evolved from, Hyper Geography, has been widely discussed, including articles in Frieze and Rhizome.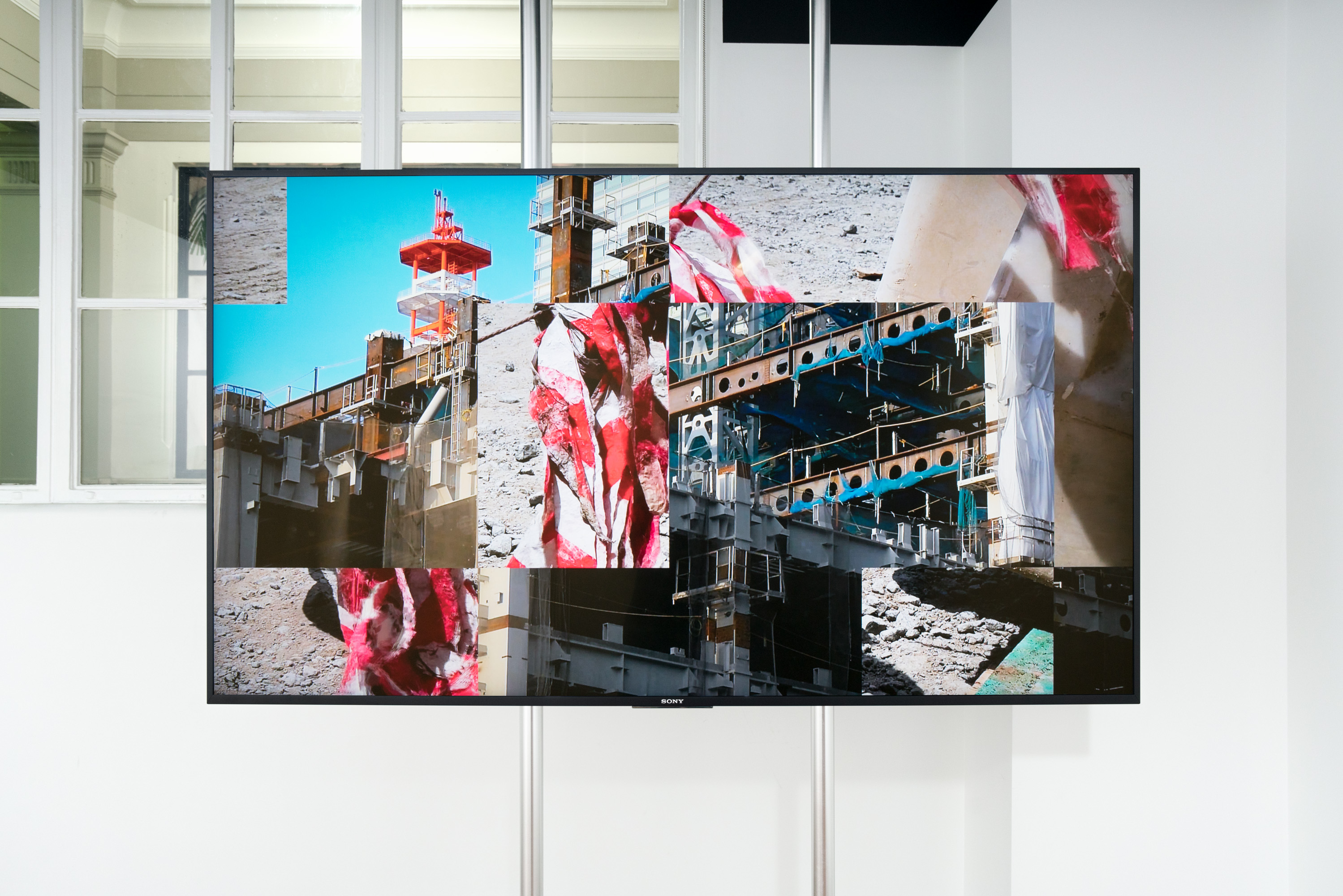 Merge Nodes (2016) 3min10sec 4K video loop. Installation View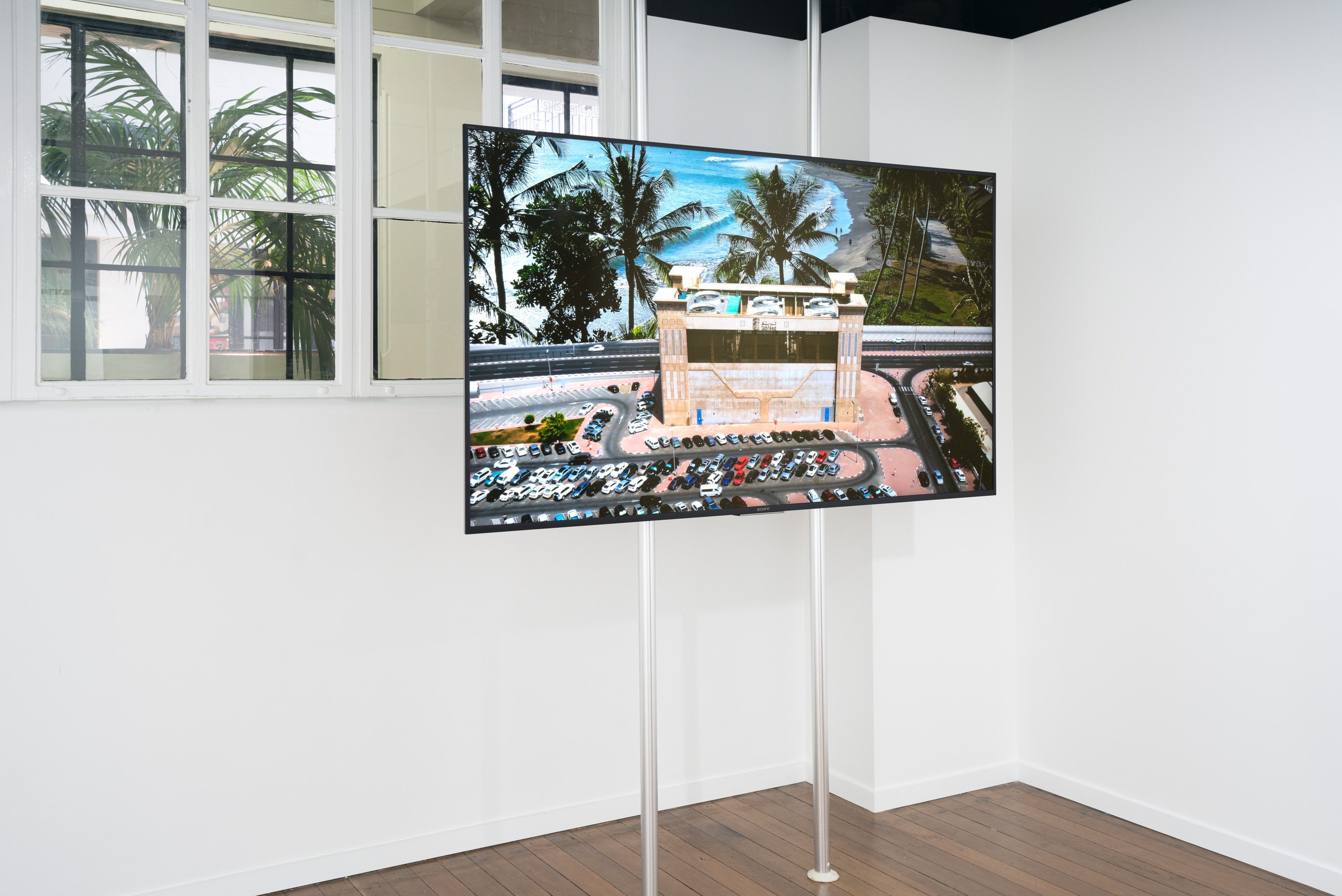 Merge Nodes (2016) 3min10sec 4K video loop. Installation View