27.07.2018 - 11.08.2018
11am Saturday, 11th of August: In Conversation: Rachael Haynes and Courtney Pedersen
Rachael Haynes is a contemporary artist who lives and works in Brisbane, Australia. Her art practice engages with feminist ethics and activism by examining the social and personal constructs of language and gender.
This exhibition is part of the ongoing Project for the Affirmation of the Voice, and addresses the polyvocal nature of contemporary feminism. The works draw on revisionist strategies to address the broader aim of the project: how can creative practice offer a feminist site of reclamation for voices of difference and work against patriarchal violence, which manifests as silencing and exclusion?
Taking as a starting point the provocation that, 'small acts of resistance can create change', this body of work draws specifically on protest language from feminist social history archives. Engaging with archives is a continual process of re- reading and uncovering that which has been overlooked or repressed in the historical record. It is also a process to discover genealogies and forge connections between feminist legacies and contemporary practices.
Rachael Haynes completed a Doctor of Philosophy in Visual Arts (2009) with the support of an Australian Postgraduate Award for research at QUT, where she is now a Lecturer in Visual Arts. Haynes is also the Director of Boxcopy, an artist-run contemporary art space and was a founding member of the feminist art collective, LEVEL.
Download the roomsheet here.
·
In Conversation: Rachael Haynes and Courtney Pedersen
11am Saturday 11th of August
A discussion with Courtney Pedersen and Rachael Haynes about the current exhibition Affirmative Action.
Courtney Pedersen is the Academic Program Director for the School of Creative Practice at QUT and a Senior Lecturer in Art History/Theory. She is also a practicing artist and art writer.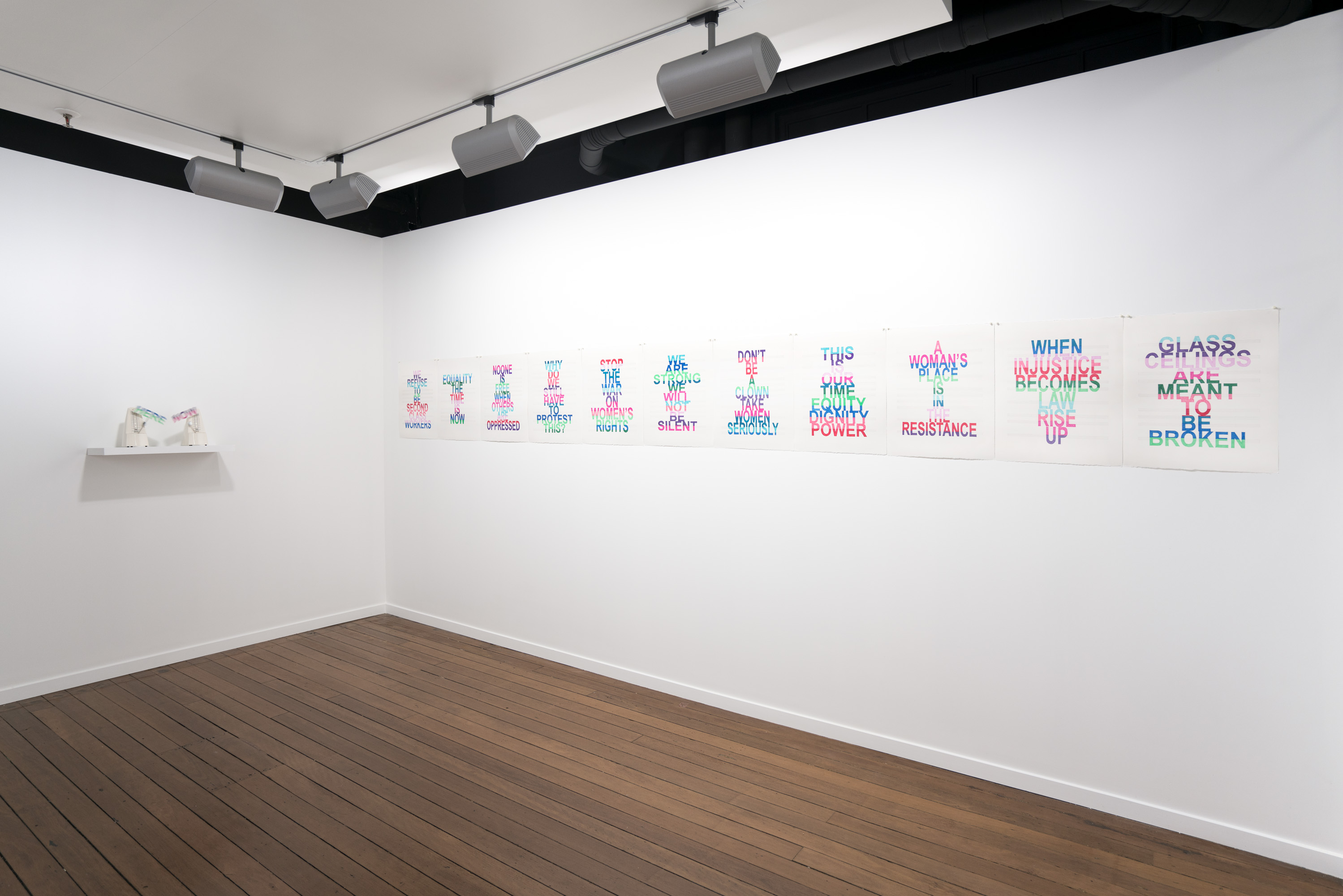 Where do I even begin? (2018) Ink and pencil on paper, metronome and shelf. Protest Scores (2018) ink and pencil on water colour. Installation View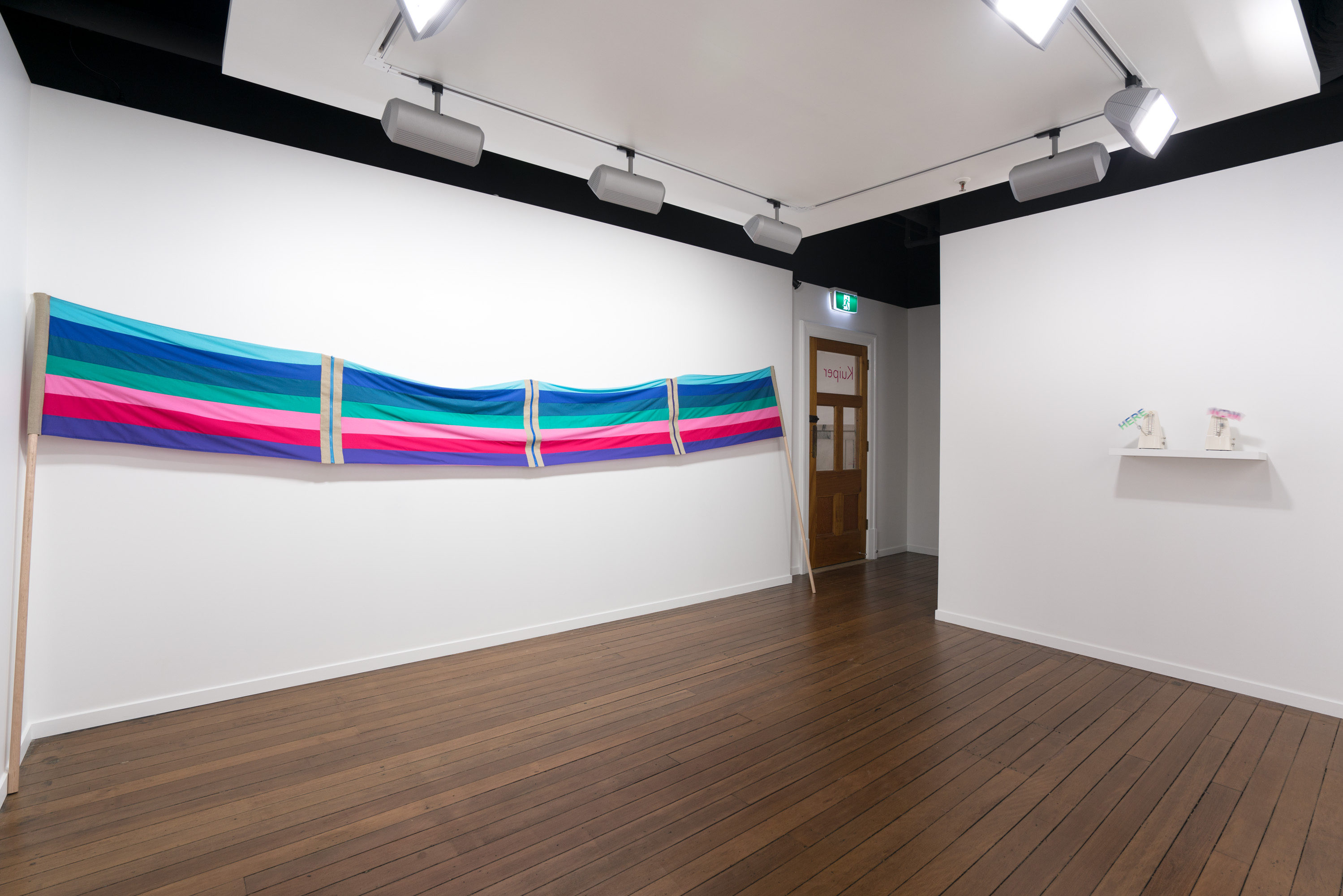 A New Spirit in Painting 1981 – 2018 (2018) Belgium linen, quilter's cotton fabric, zips and dowel. Protest Scores (2018) ink and pencil on paper. Installation View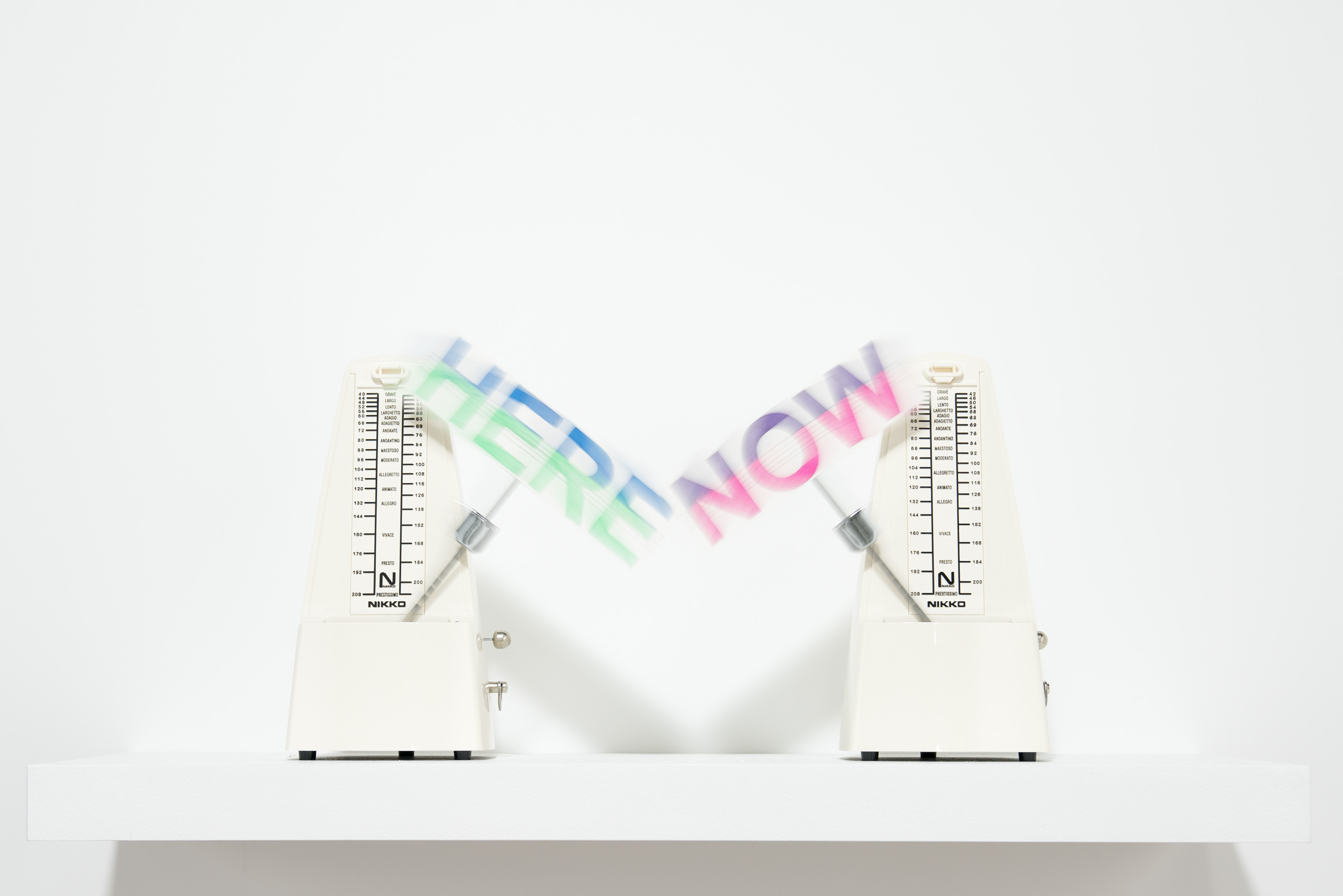 Where do I even begin? (2018) Ink and pencil on paper, metronome and shelf. Installation View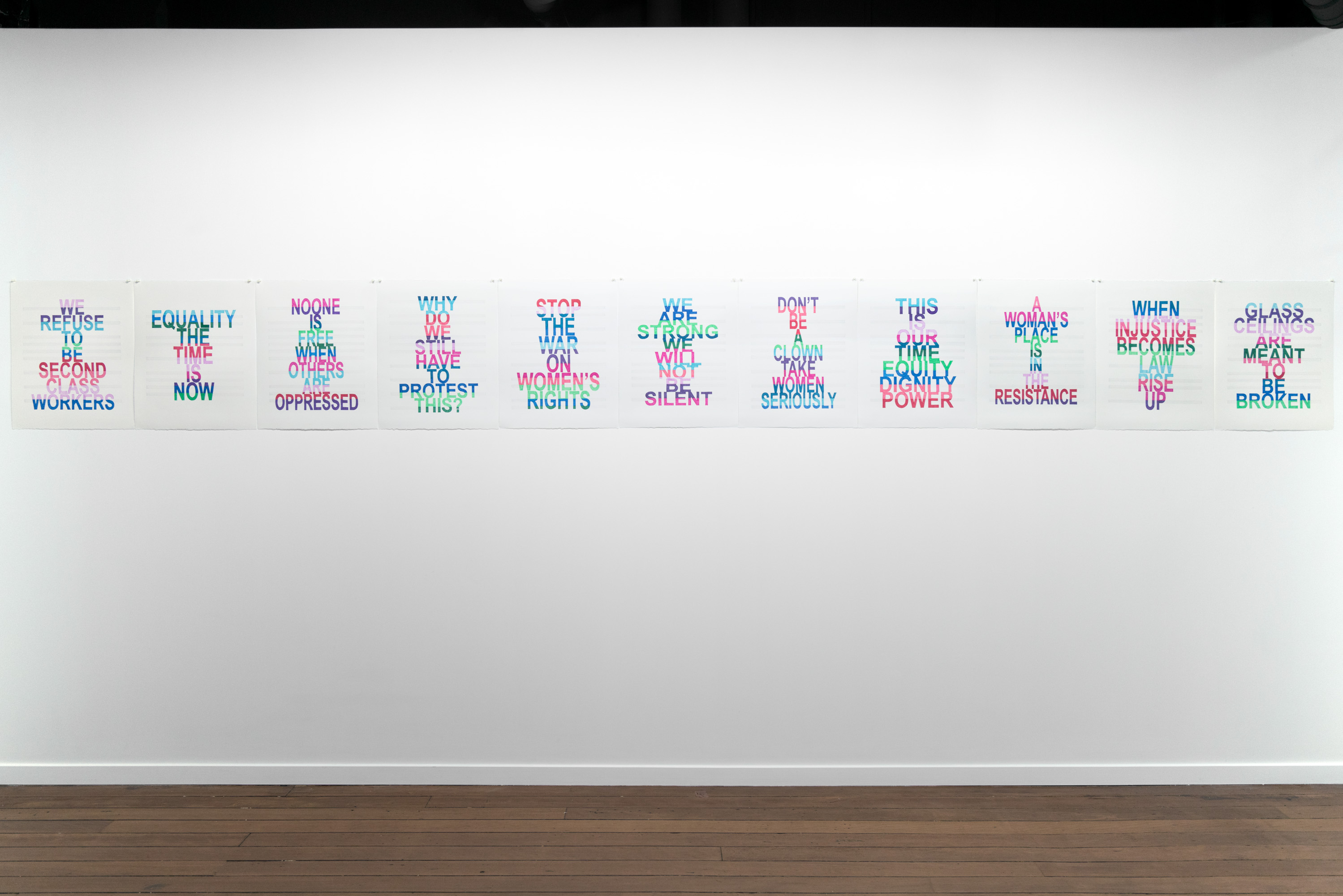 Protest Scores (2018) ink and pencil on paper. Installation View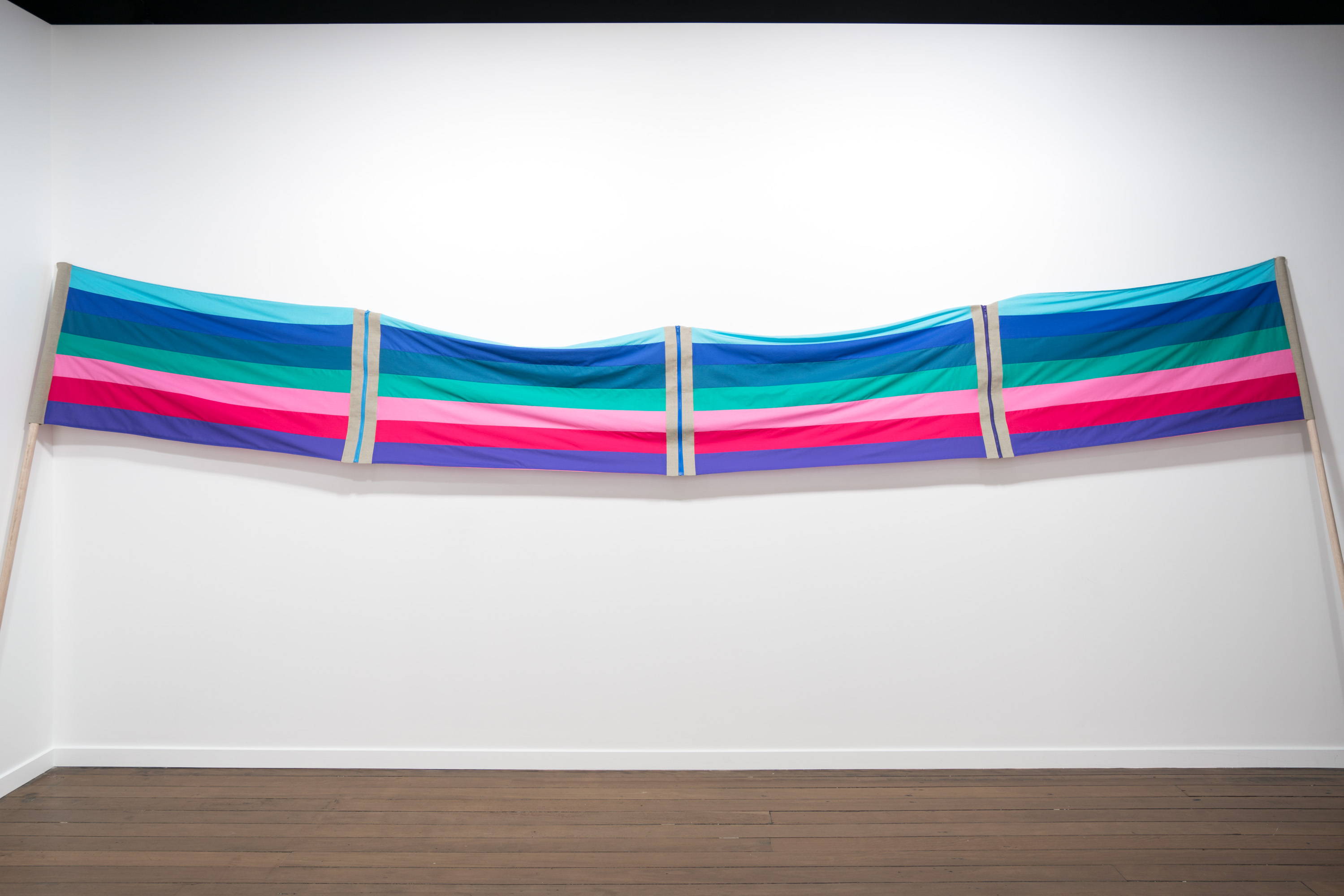 A New Spirit in Painting 1981 – 2018 (2018) Belgium linen, quilter's cotton fabric, zips and dowel. Installation View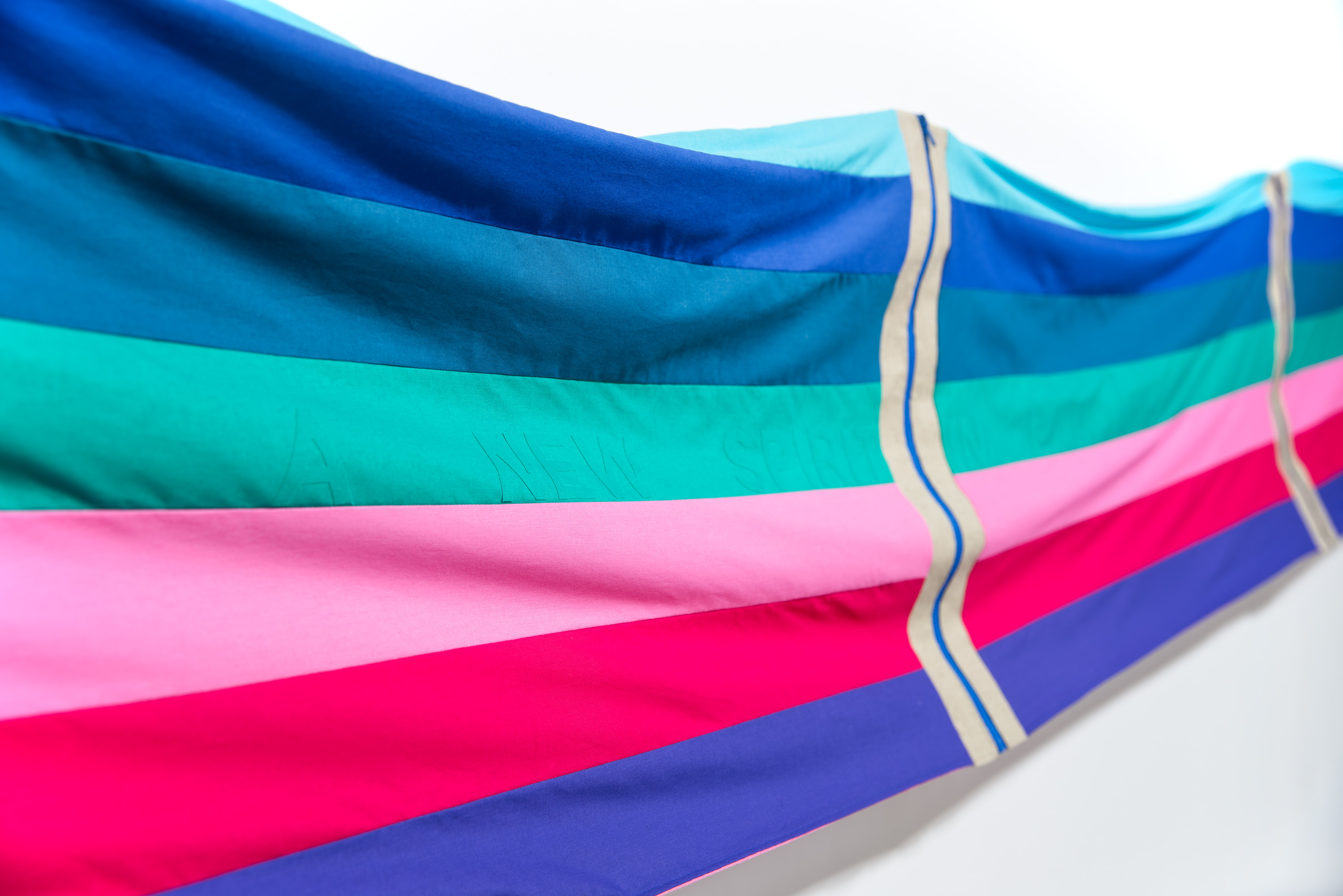 A New Spirit in Painting 1981 – 2018 (2018) Belgium linen, quilter's cotton fabric, zips and dowel. Installation View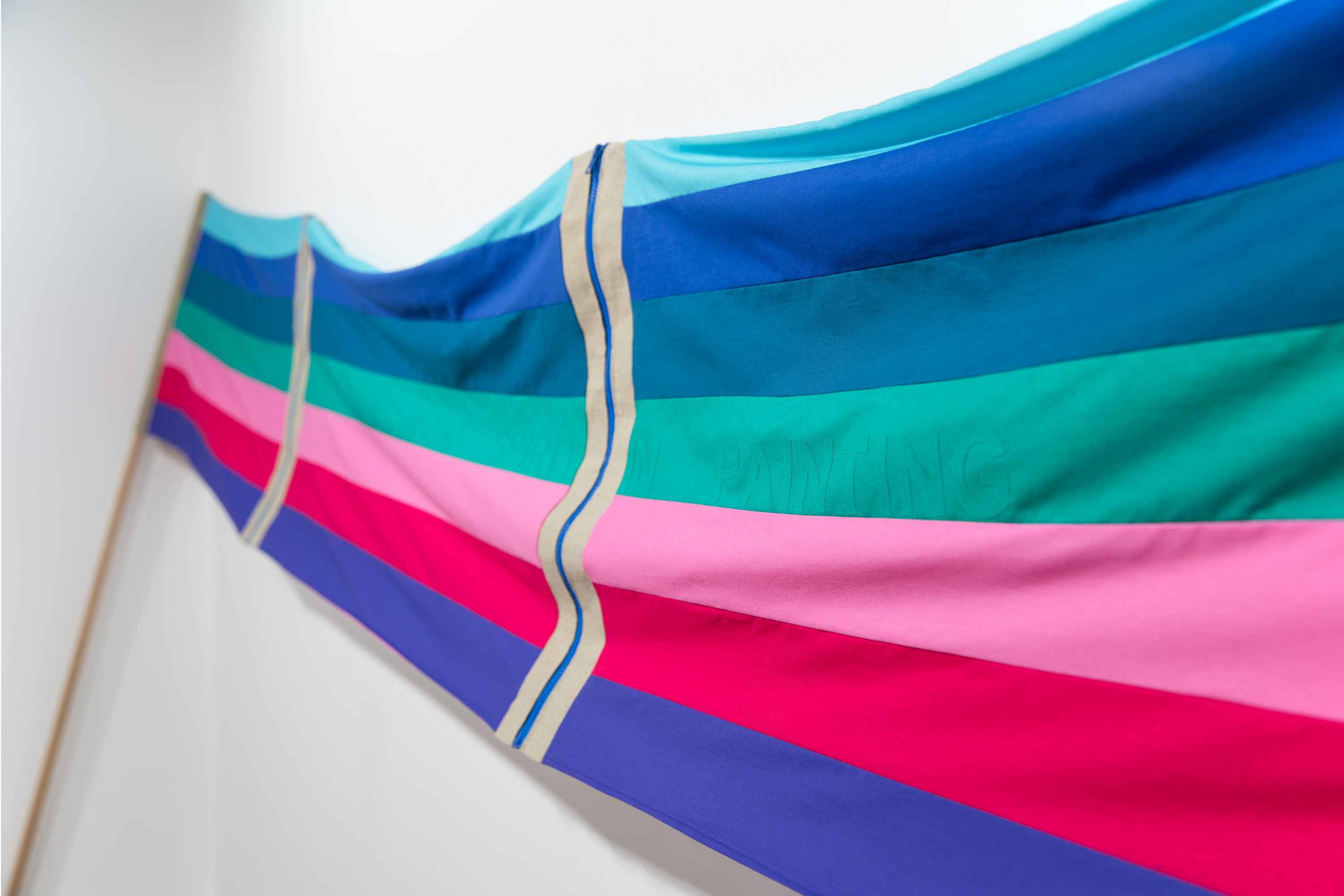 A New Spirit in Painting 1981 – 2018 (2018) Belgium linen, quilter's cotton fabric, zips and dowel. Installation View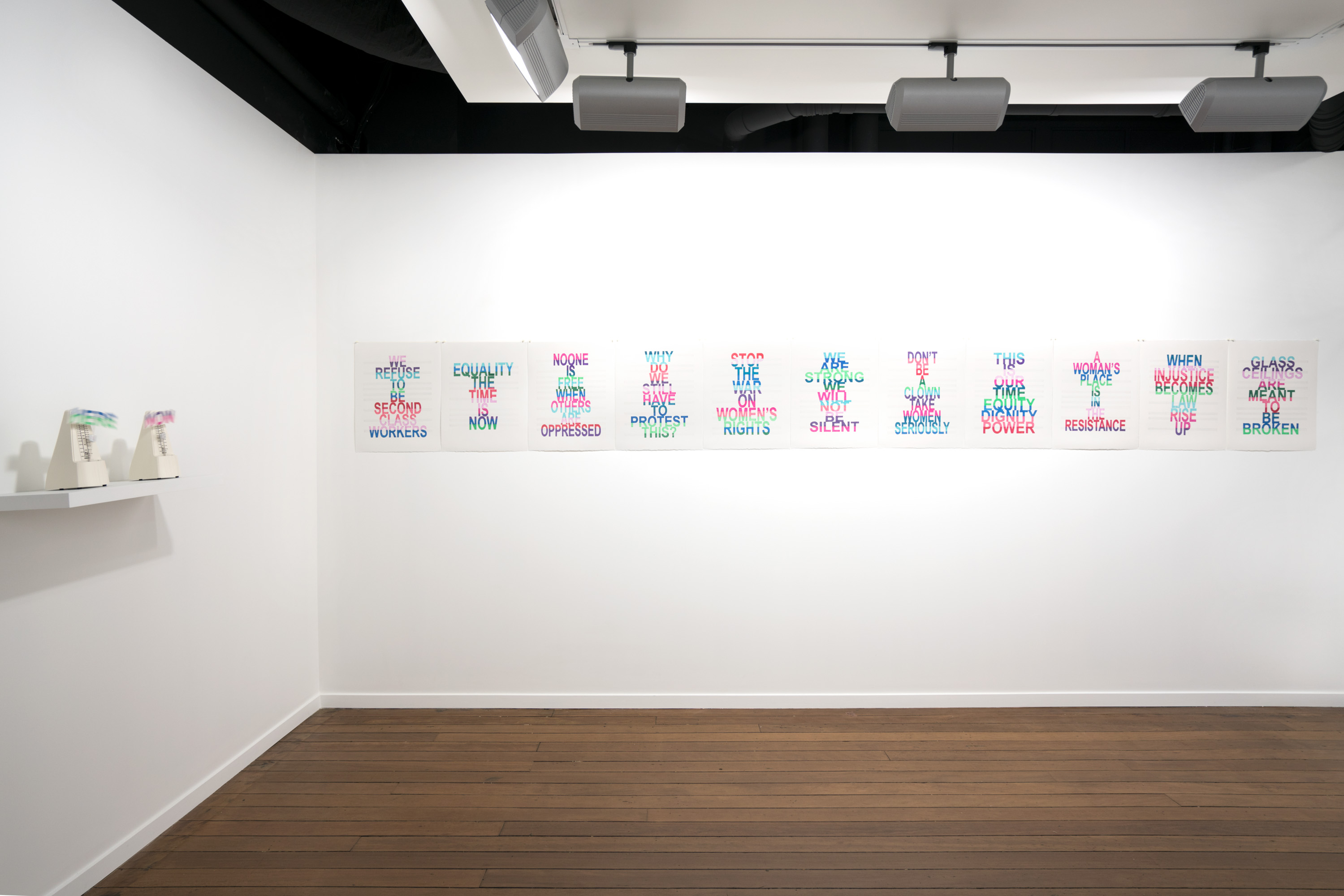 Where do I even begin? (2018) Ink and pencil on paper, metronome and shelf. Protest Scores (2018) ink and pencil on water colour. Installation View
Where do I even begin? (2018) Ink and pencil on paper, metronome and shelf. Installation View