James Voller · Renovation
28.10.2017 - 28.01.2018
James Voller's site specific photographic installations are pre-occupied with a sense of place in the urban and suburban context, as a site where permanence and transience coalesce. His recent practice has focused on vernacular architectural styles that are rapidly disappearing from Australian cities under a flurry of construction work. Each intervention acts as a moment of pause in the ever-evolving architectural landscape: a site of resistance and remembrance. Yet, the work remains anti-monumental, recognising architecture's variable materiality, and its constant and inevitable processes of decay, rejuvenation and transformation.

'Renovation' sees the window space covered in a translucent detail of the front of a 'Queenslander' house. The translucent material creates an interplay between the image, and the ongoing renovation work occurring physically in the space behind it, reframing the renovation as a performance of everyday life.
The duration of the work was determined by the length of time taken to complete the renovation of the shop. Over the weeks the performance of workers melded with the photographic installation alongside building material and tools, which have filled the visual planes captured by the window. Signs of restate agents and the shopfitter were constantly removed, but promptly replaced, which acted as a reminder of the economic imperatives that drive renovations. At the end of the renovation process Voller's translucent photographic image overlayed clean white walls and polished floors.
This work formed part of the Shop Front project that inaugurated Kuiper Projects.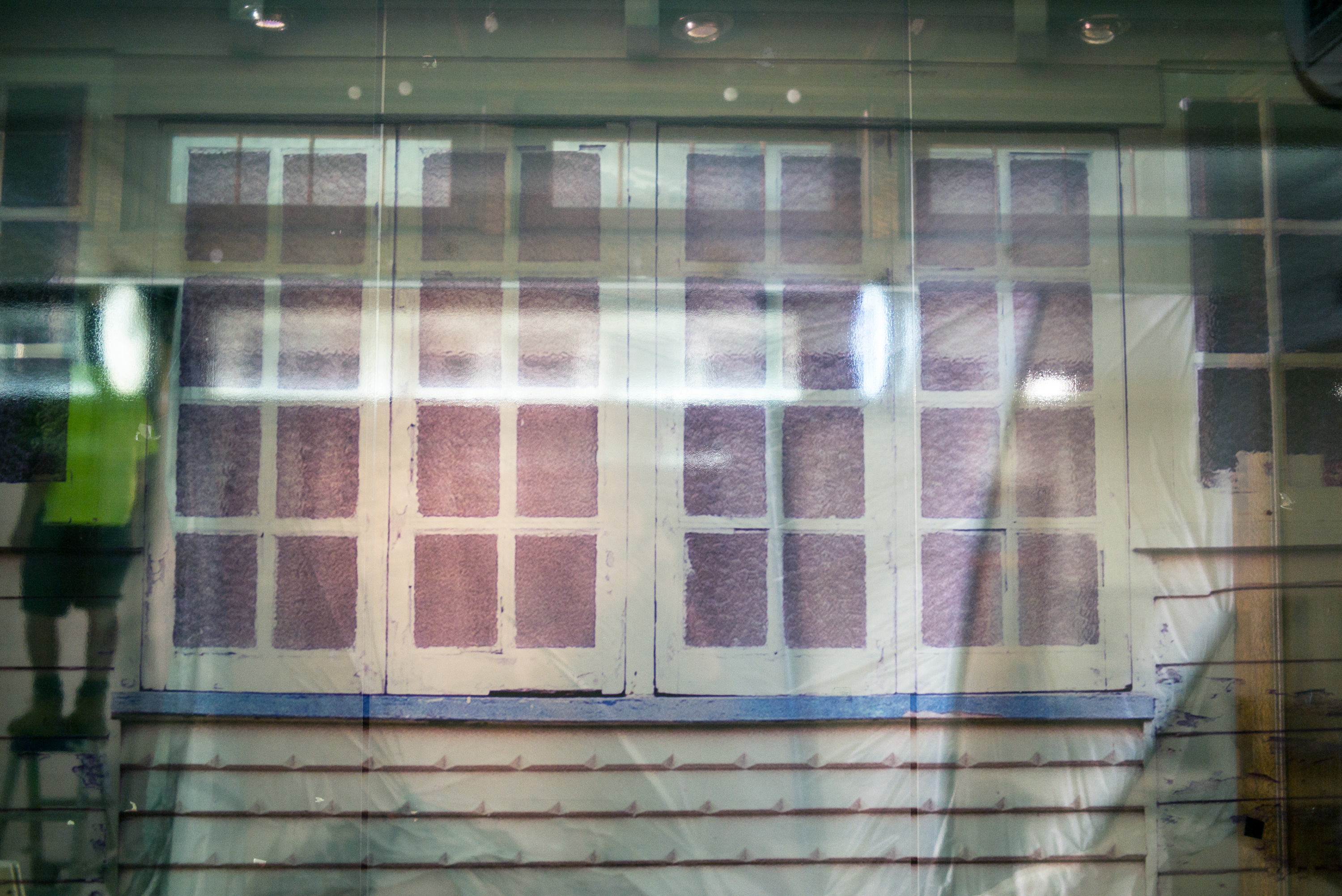 Renovation, 2017. Installation View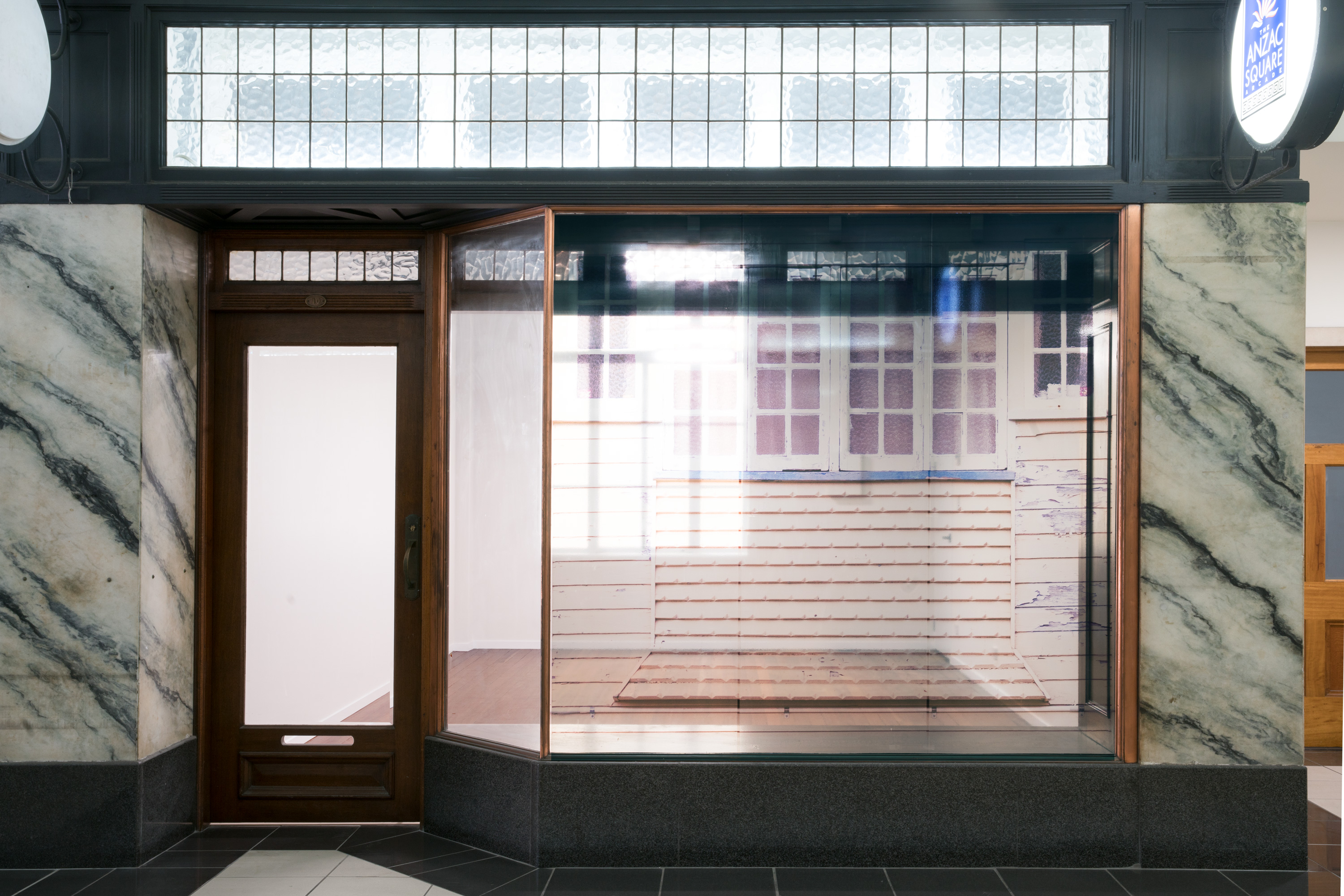 Renovation, 2017. Installation View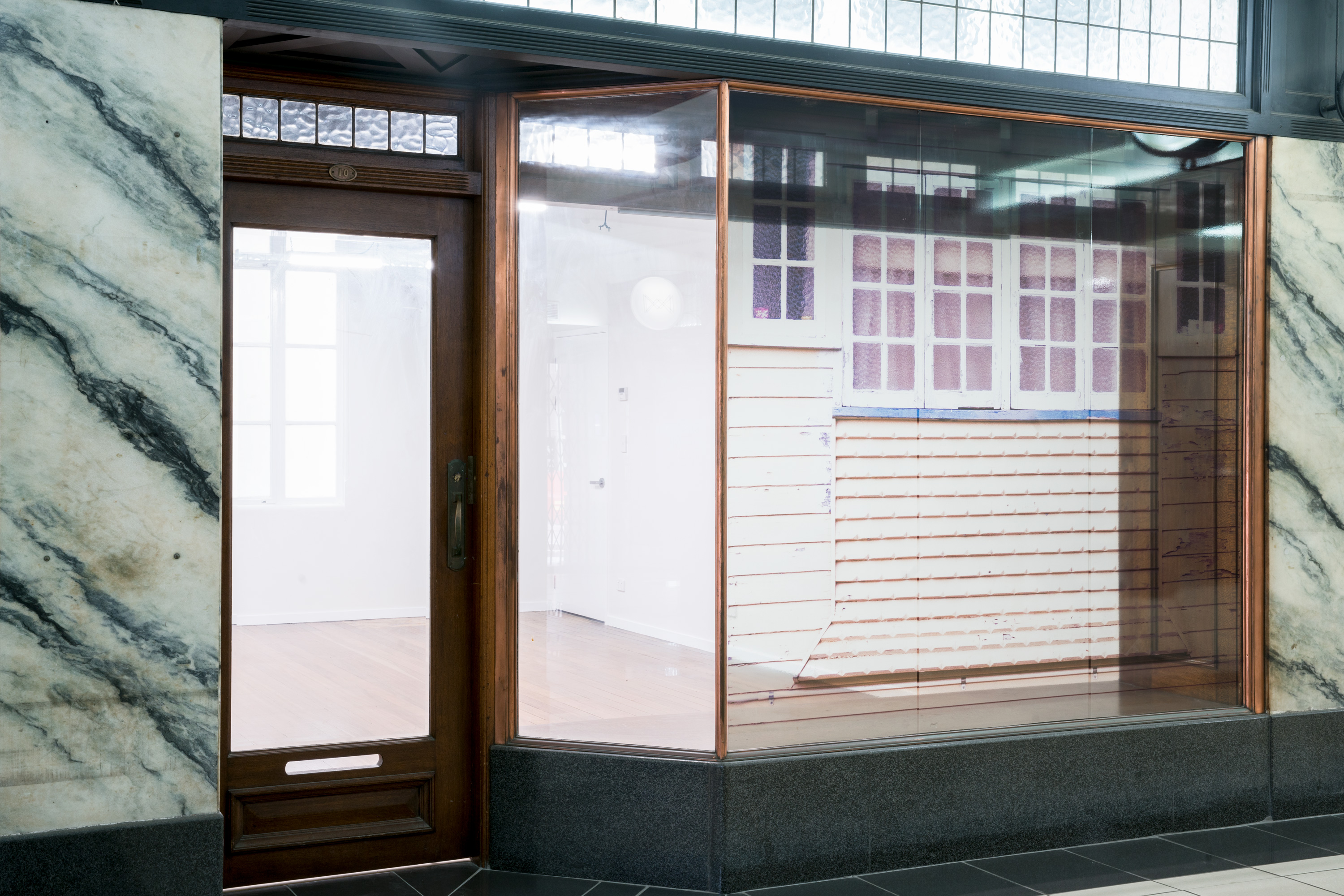 Renovation, 2017. Installation View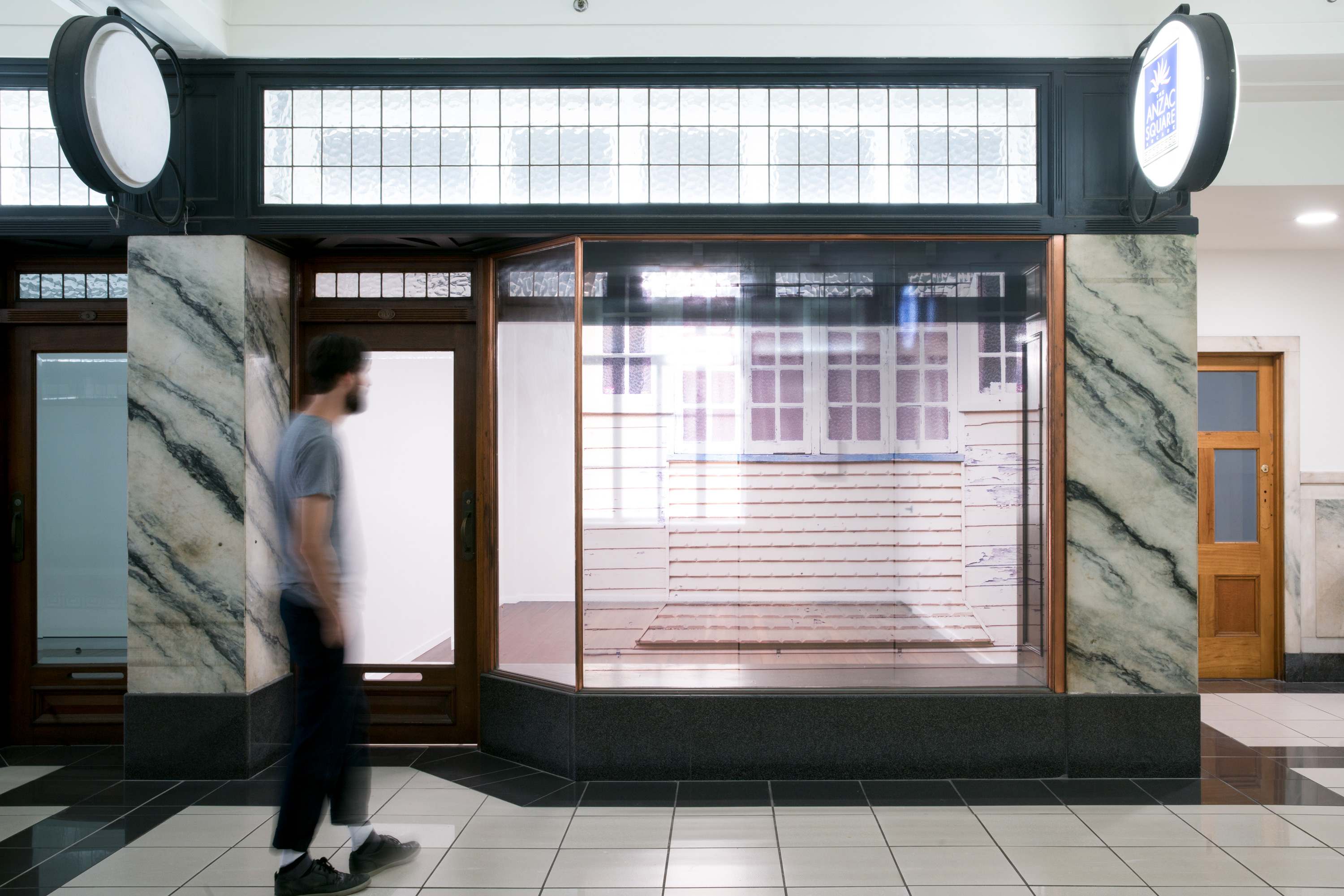 Renovation, 2017. Installation View