Christopher Handran · Light Space Replicator
06.03.2018 - 24.03.2018
The Anzac Square Arcade forms part of a complex that was first laid out by John Smith Murdoch in 1923. Construction on the Square began in 1928 and it opened to the public in 1930, with the surrounding buildings following over the next few decades. Around the same time (1922-1930), Hungarian artist László Moholy-Nagy was planning and building a kinetic artwork designed to create a play of reflected light and shadow, a work that would come to be known as the Light Space Modulator. In contrast to the classicism of Anzac Square's architecture, the work embodied many of the Modernist ideals regarding the creative potential of technology. The object also has an architectural quality; on the strength of his 1932 film of the work, Moholy-Nagy was invited to produce futuristic architectural models and effects for the film Things To Come (1935), based on H.G. Wells' imaginings of the future. 

Light Space Replicator reimagines this iconic work, using mass-produced materials sourced from junk shops and flea markets to construct a replica, presented as shop front ornamentation. This project considers the continuing significance of Moholy-Nagy's work, its multiple mediations between formalist abstraction and the sensory spectacles of contemporary culture, between the technological utopianism of the Bauhaus and today's global networks of mass production.
Christopher Handran is an artist based in Brisbane, whose work explores perceptual experience and its mediation by technology. He has exhibited regularly both in Australia and internationally, including solo exhibitions at Metro Arts (Brisbane) Firstdraft (Sydney), Blindside (Melbourne) and The Block (Brisbane), and group exhibitions at SkulpturenMuseum Glaskasten Marl (Germany), Format Festival (Derby, UK) and Queensland Art Gallery (Brisbane). He has been awarded studio residencies in Los Angeles, London and Brisbane, and is currently undertaking a practice-led PhD at the Queensland University of Technology.
This work formed part of the Shop Front project that inaugurated Kuiper Projects.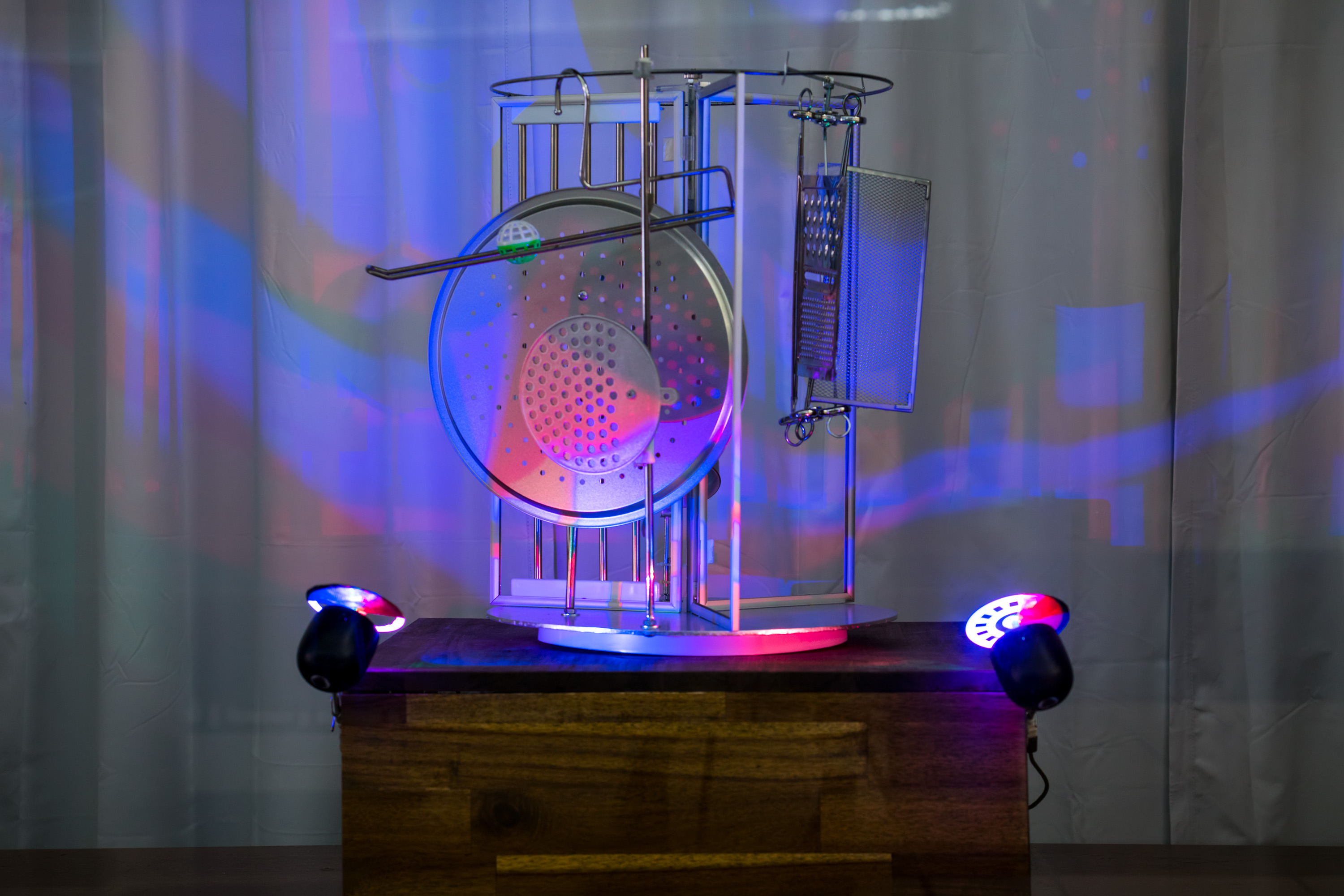 Light Space Replicator, 2018. Installation View (Detail)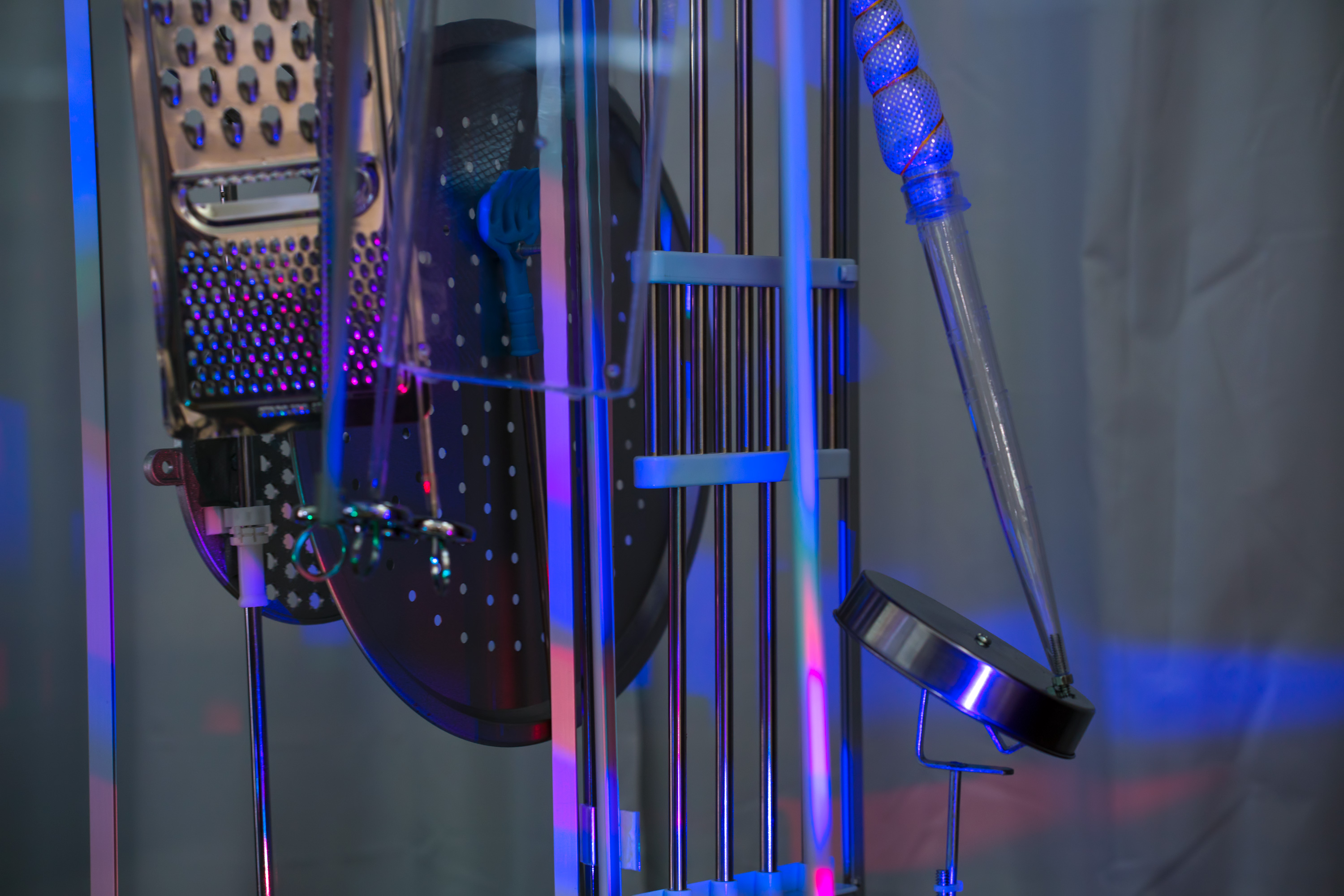 Light Space Replicator, 2018. Installation View (Detail)
Light Space Replicator, 2018. Installation View