Shop Front
Clare Rae · The Wait
22.06.2018 - 22.07.2018
The Wait is a stop motion animation by artist Clare Rae. Constructed from a string of photographic stills, The Wait is one of a series of videos that explore female identity via a persona that appears continuously throughout her work. In The Wait, Rae navigates and defies the limitations of the everyday environment of the train station platform, portraying a situation that offers an alternative spatial and psychological interaction between the artist and the possibilities that are held in her surrounds. Rae's engagement with photography and performance culminates in a video that tests the boundaries between all three mediums.
Clare Rae's photographic work is informed by feminist theory, and presents an alternate and often awkward experience of subjectivity and the female body, usually the artists' own. Her performative practice often engages with architectural and other sites, using the body to articulate space.
Rae completed a Master of Arts by research in 2014 at Monash University, and received first class Honours in Fine Art in 2009 at RMIT University. Her work is held in public and private collections nationally, including Artbank, The National Gallery of Victoria, Monash University, RMIT University.
This work formed part of the Shop Front project that inaugurated Kuiper Projects.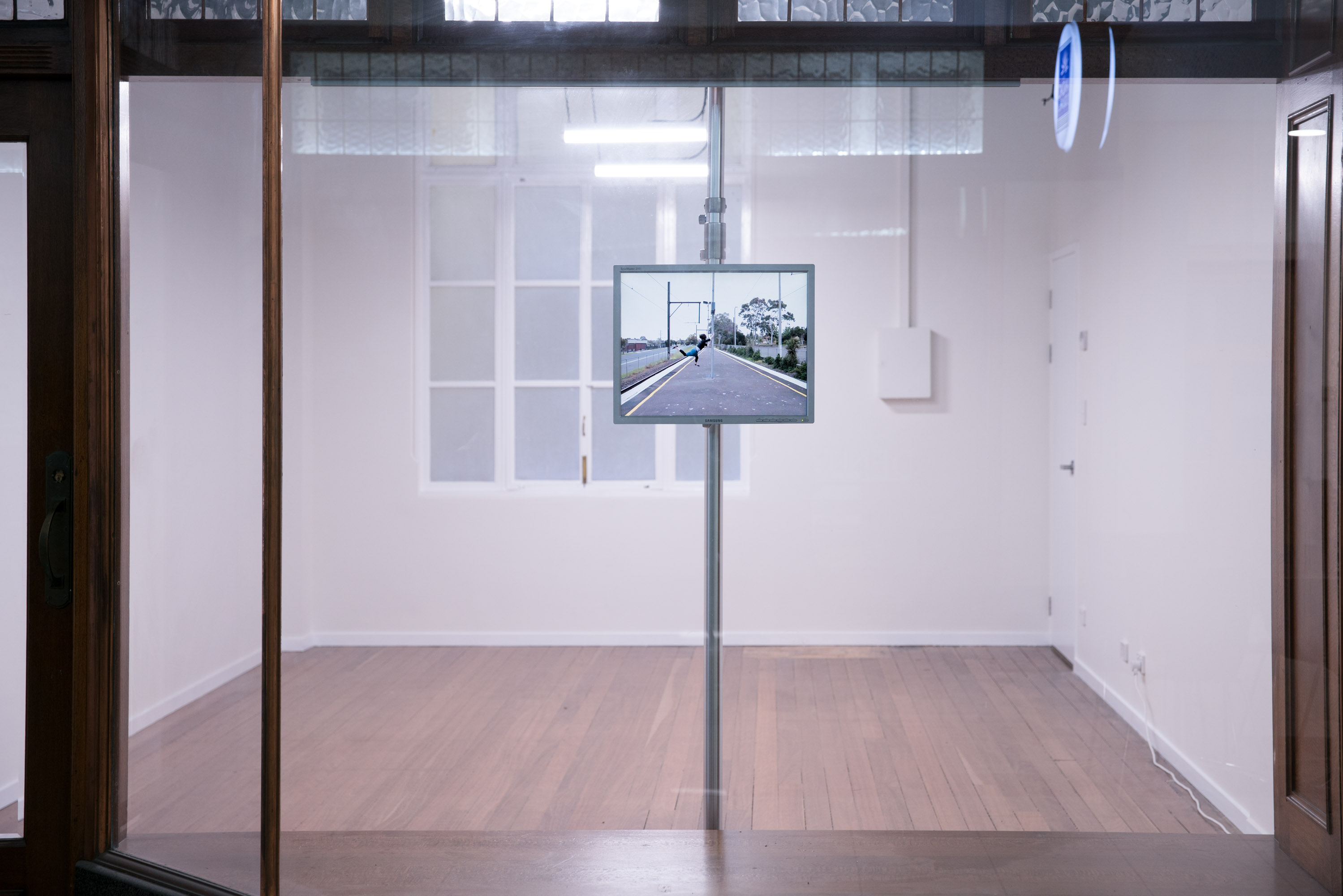 The Wait, 2009. Installation View, Kuiper Projects, 2018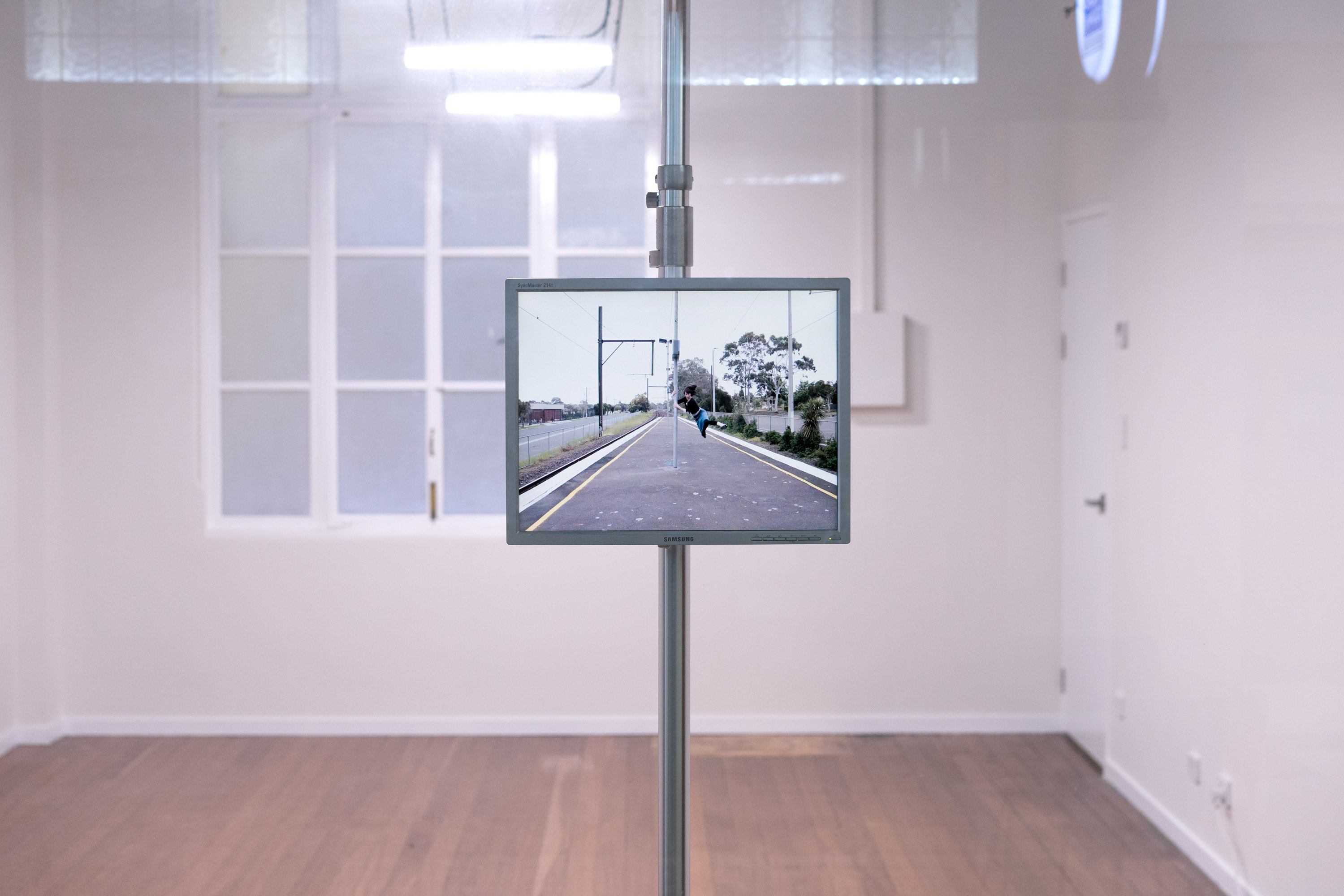 The Wait, 2009. Installation View, Kuiper Projects, 2018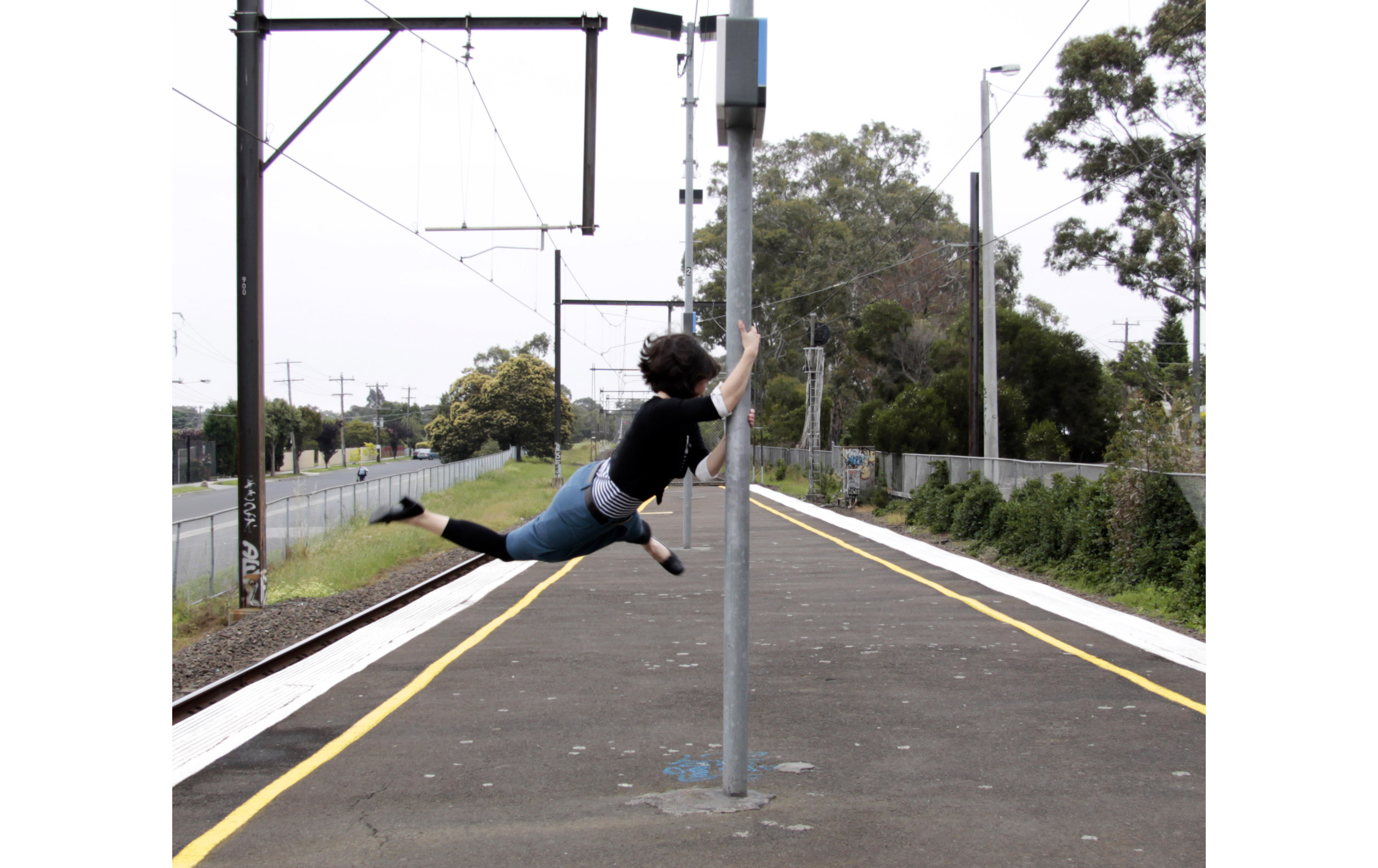 The Wait, 2009. Video Still