13.05.2023 - 20.05.2023
11am Saturday, 13th of May: Nicholas Tossmann and Amelia McLeish in Conversation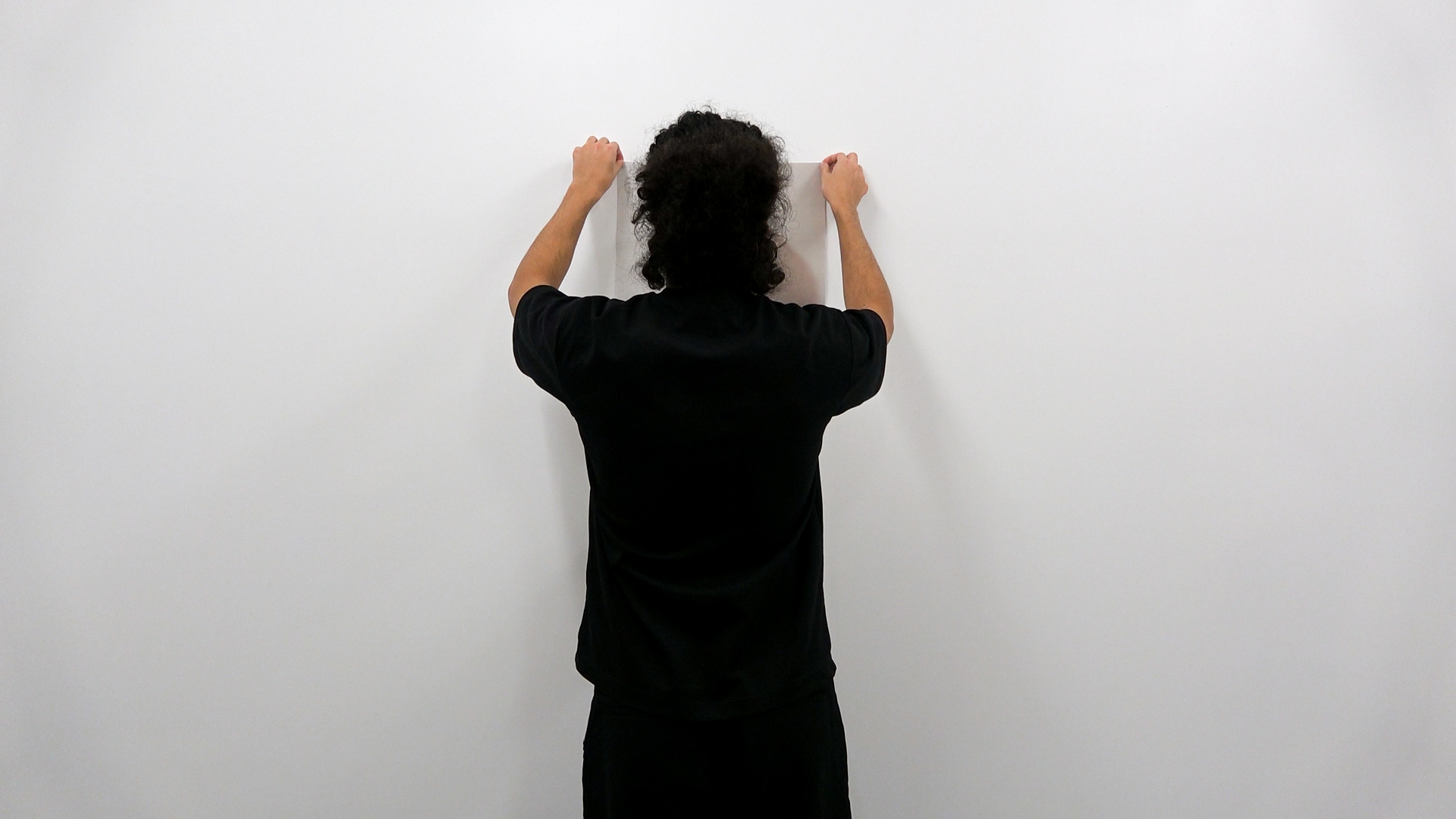 Set Present is an exhibition of new works by Nicholas Tossmann. Tossmann's work utilises text in the forms of installation, sculpture, performance and video and is often made site specifically, considering spaces and architecture to imagine how viewers could physically engage and relate to intangible ideas. Tossmann uses text for its ability to give tangibility to intangible ideas and disseminate and expand upon those ideas. His work invites a contemplation of the self in relation to the absurd.
Nicholas Tossmann graduated from QUT with a Bachelor of Fine Arts (Visual Art) and upon graduating was awarded the Eyeline Magazine Prize. Tossmann was recently awarded the Christmas commission at HOTA (Home of the Arts, Gold Coast), exhibiting text-based works across the precinct. Tossmann's work has been exhibited in public, private and artist-run gallery spaces such as Metro Arts (Brisbane), Outerspace, Judith Wright Centre (Brisbane), and Swell Sculpture Festival (Gold Coast) He has had solo exhibitions at Wreckers Artspace (Brisbane) and The Old Lock Up (Sunshine Coast). He has also completed three residencies on the Gold Coast in the last year, at Level Up, Coolangatta, The Walls, Ormeau and Next Gen GC at HOTA. Tossmann is currently part of the ArtKeeper residency at HOTA.
Download the roomsheet here.

This project is supported by the Queensland Government through Arts Queensland.