04.05.2018 - 12.05.2018
Artist Talk: 11:30am Saturday 12th of May, 2018
Kawita Vatanajyankur's performative videos engage the viewer viscerally, to explore women's role in art and society. Vatanajyankur uses her body to assume the role of objects used for both domestic and commercial labour. This functions as a metaphor for the way repetitive acts of labour contribute to a sense of self. The focus on labour that is traditionally assigned to women, questions the way labour is organised and in turn the position of women in society.
The resulting videos juxtapose slick, glossy, colour drenched surfaces against images of corporeal endurance, skill and strength required to perform the work.
Kawita Vatanajyankur is an artist and gallerist. Her performative video works have been widely exhibited internationally, including: 'Islands in the Stream' alongside the 57th Venice Biennale, Italy (2017); 'Negotiating the Future' the curated exhibition of the Asian Art Biennial, Taiwan (2017-8); Asia Triennale of Performing Arts at the Melbourne Arts Centre (2017); and 'Thailand Eye' Saatchi Gallery, London (2015). In 2018, her work will be included in the Bangkok Art Biennale. Vatanajyankur is the founding director of The Ferry Gallery, Bangkok, Thailand (2014- present). 
Images Courtesy the Artist and NOVA Contemporary (Bangkok)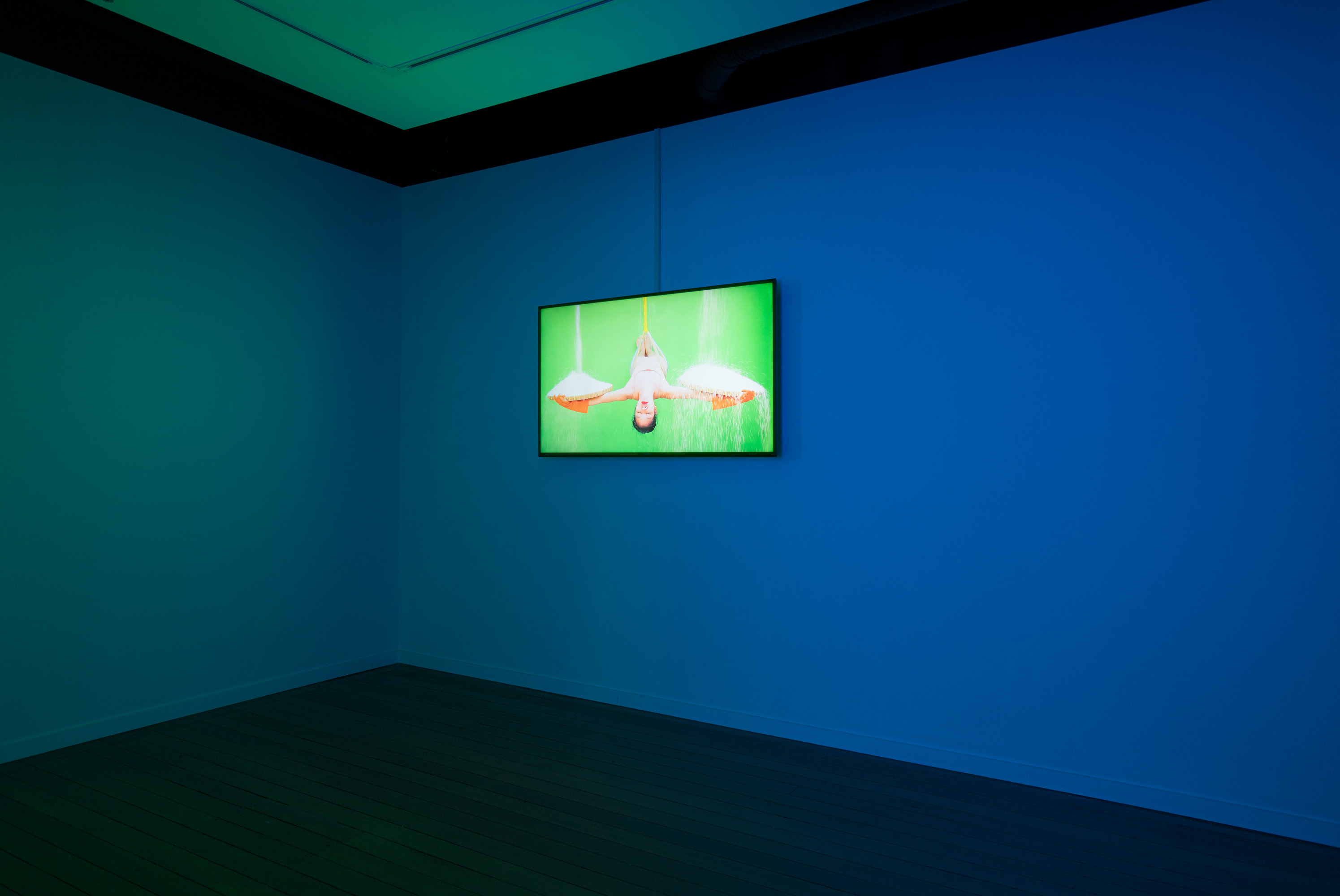 The Scale 2, 2015. Installation View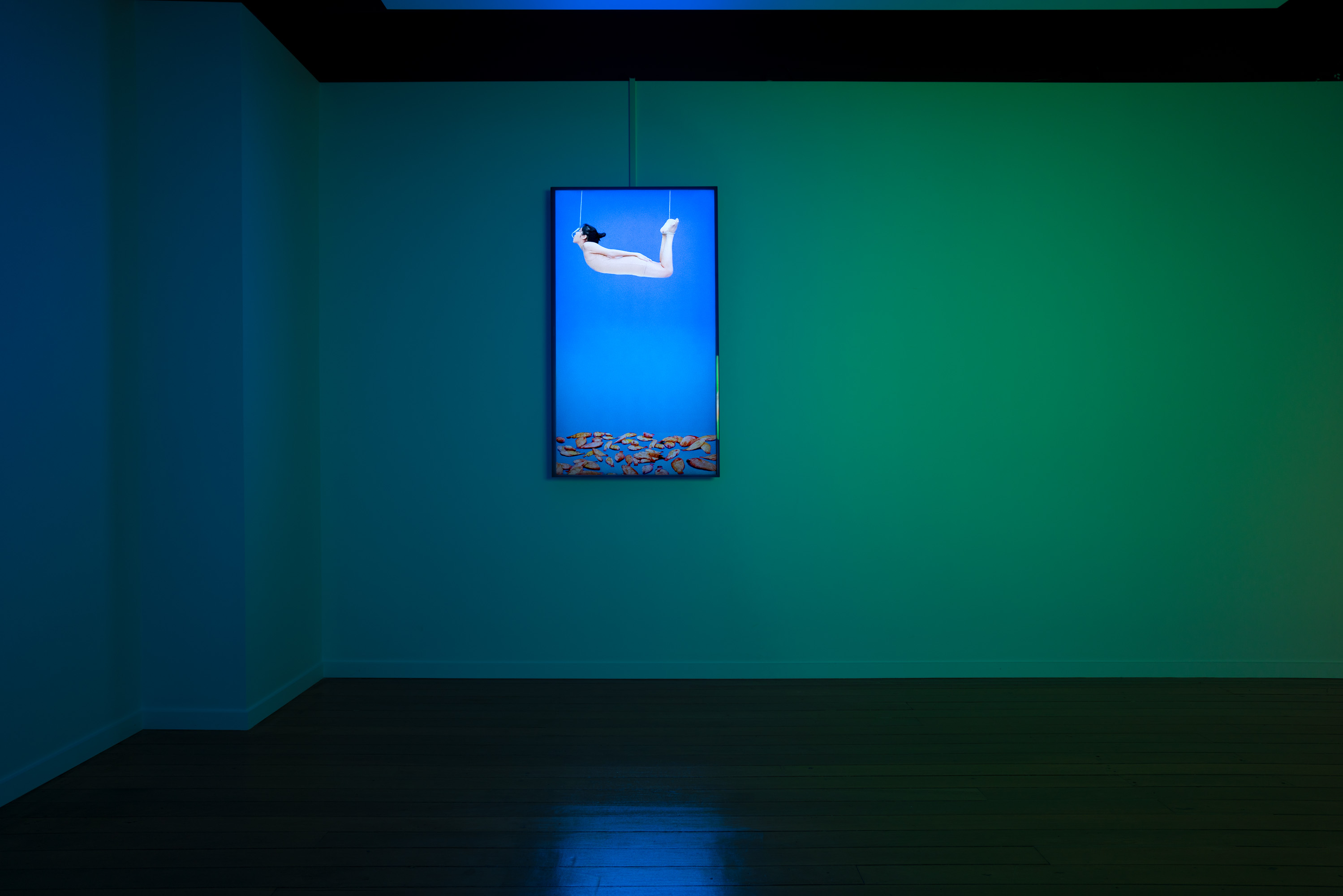 Big Fish in a Small Pond, 2017. Installation View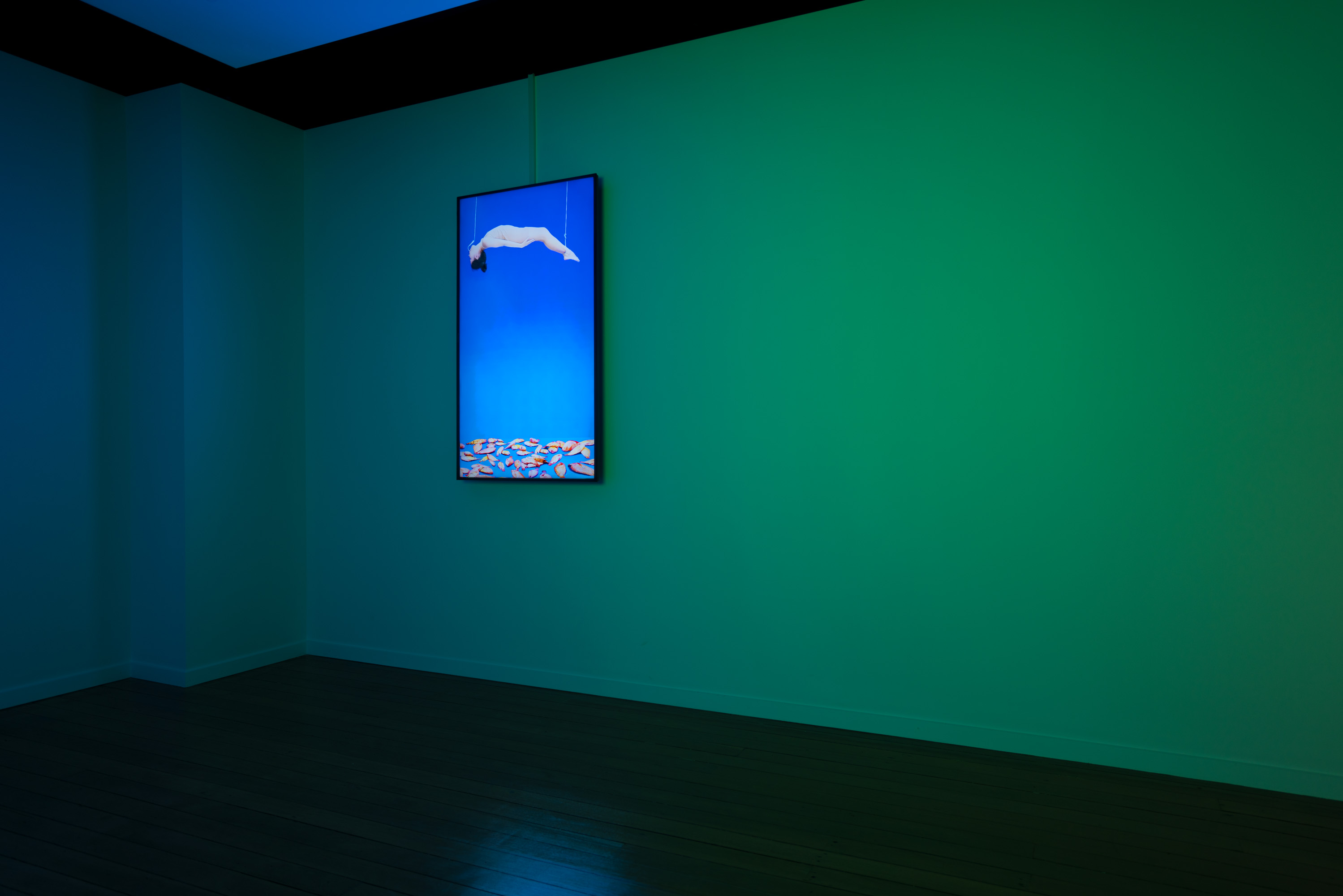 Big Fish in a Small Pond, 2017. Installation View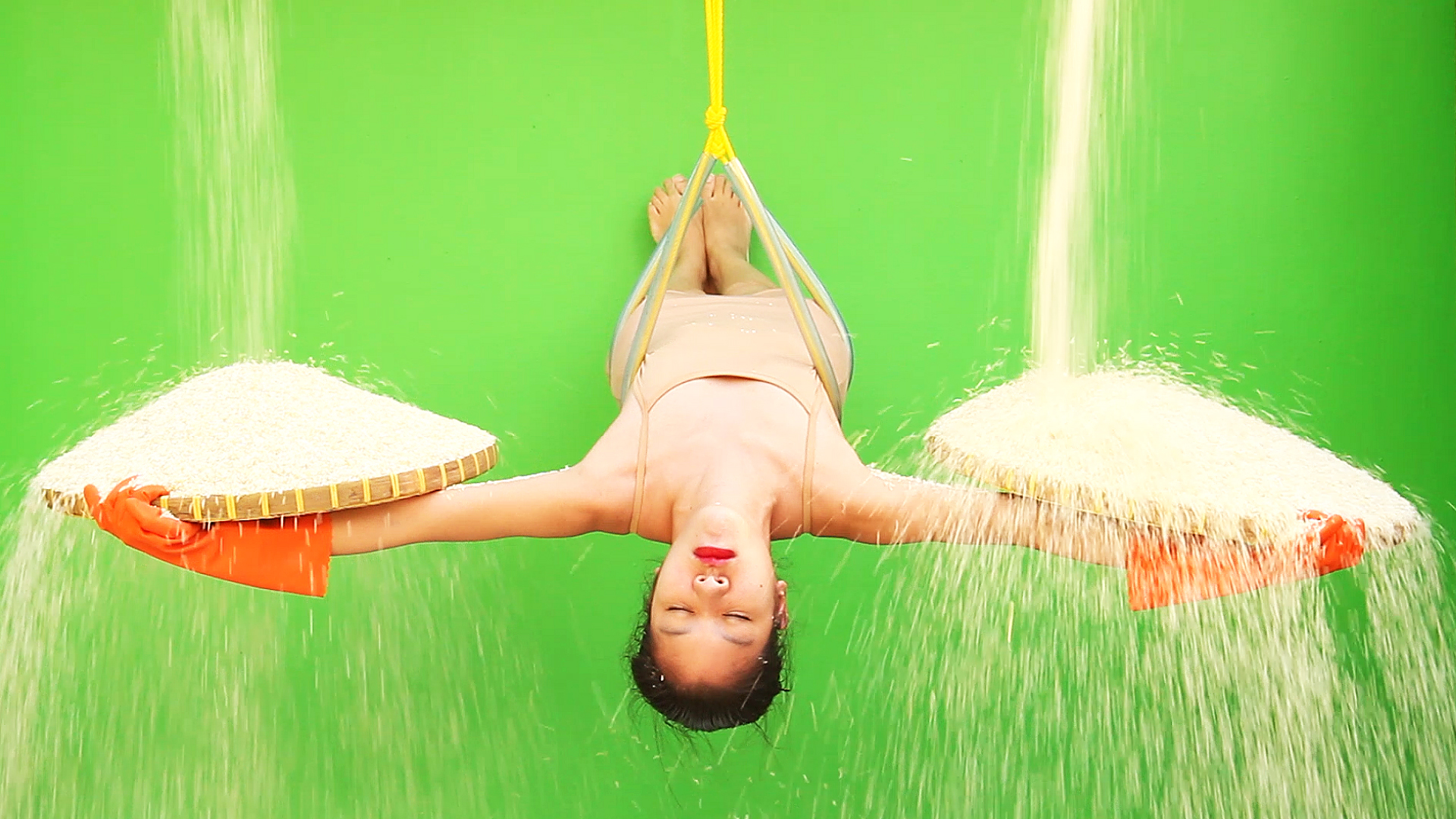 The Scale 2, 2015. Video Still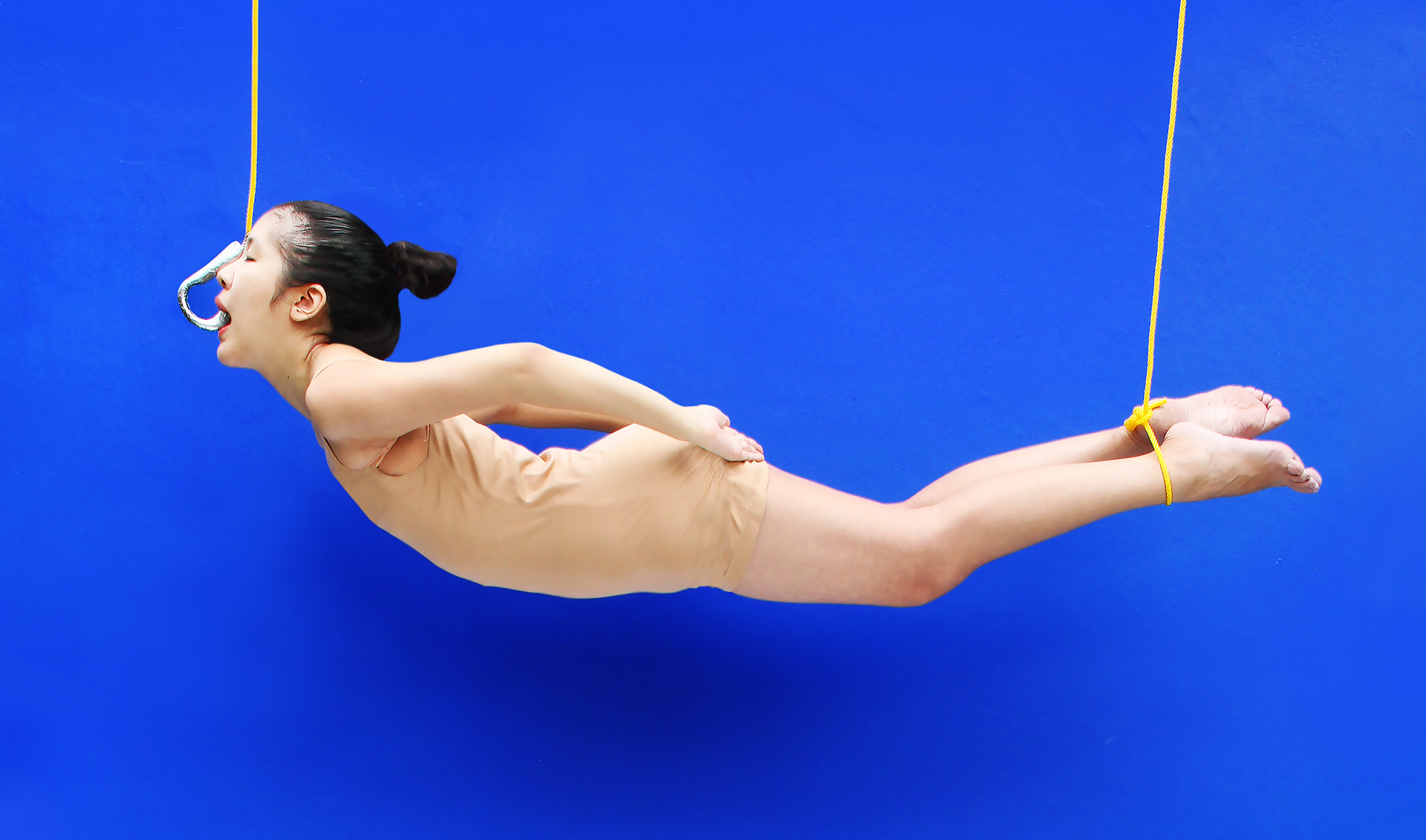 Big Fish in a Small Pond, 2017. Video Still (Detail)