10.05.2019 - 01.06.2019
11am Saturday, 25th of May: Artist Talk with Elizabeth Willing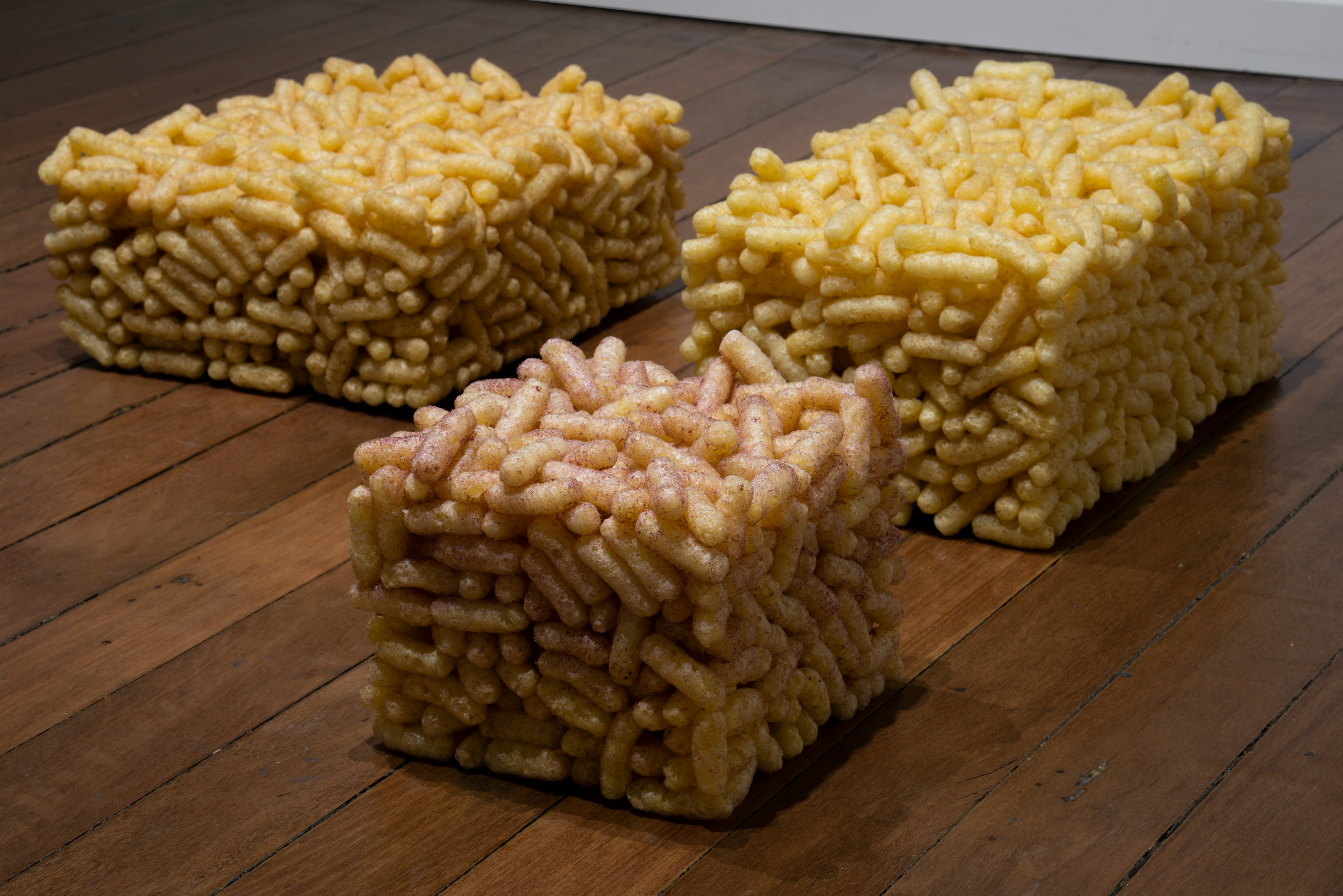 Licks (Blueberry), Licks (Strawberry) and Licks (Banana). 2019. Flavoured corn worms connected with saliva. Installation View
Presented as part of the Brisbane Art Design Festival 2019.
Empty Inside is a new exhibition by Brisbane-based visual artist Elizabeth Willing. The exhibition is a continuation of her ongoing use of food as subject and medium, in order to materially explore the way food functions as a site of collective experience. Empty Inside draws a connection between processed snack food and packaging materials. Here, Willing considers the manufacture, transportation and consumption of products that are devoid of a use-value beyond their function as commodities. Performative methods of production, such as the use of saliva as an adhesive in the sculptures, imbues these mass produced foods with personal lived experience.
Elizabeth Willing has exhibited extensively both nationally and internationally. Recent solo exhibitions include Strawberry Thief (Tolarno Galleries, 2018 Melbourne Art Fair), Impossible Guest (New England Regional Art Museum) and Guava Season (Tolarno Galleries). She has undertaken several residencies, which include the New England Regional Art Gallery, HIAP Helsinki International Art Program and Australia Council Kunstlerhaus Bethanien residency. Willing is currently undertaking a Master of Fine Art at Queensland University of Technology.
Elizabeth Willing is represented by Tolarno Galleries, Melbourne.
Download the room sheet here.
Listen to Elizabeth Willing, interviewed by Ed Ayres on ABC Radio National, here.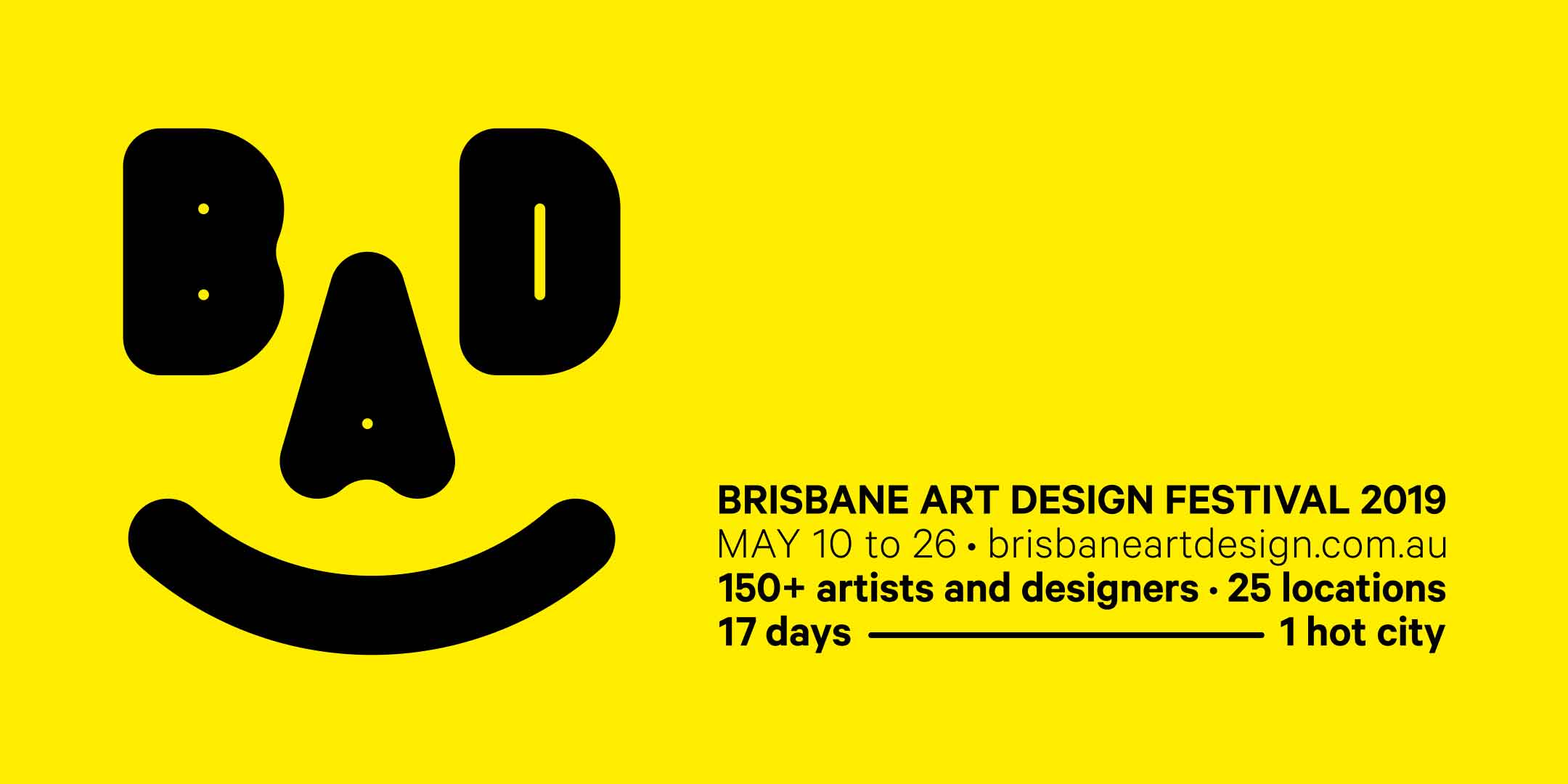 This project has been assisted by the Australian Government through the Australia Council for the Arts, its arts funding and advisory body.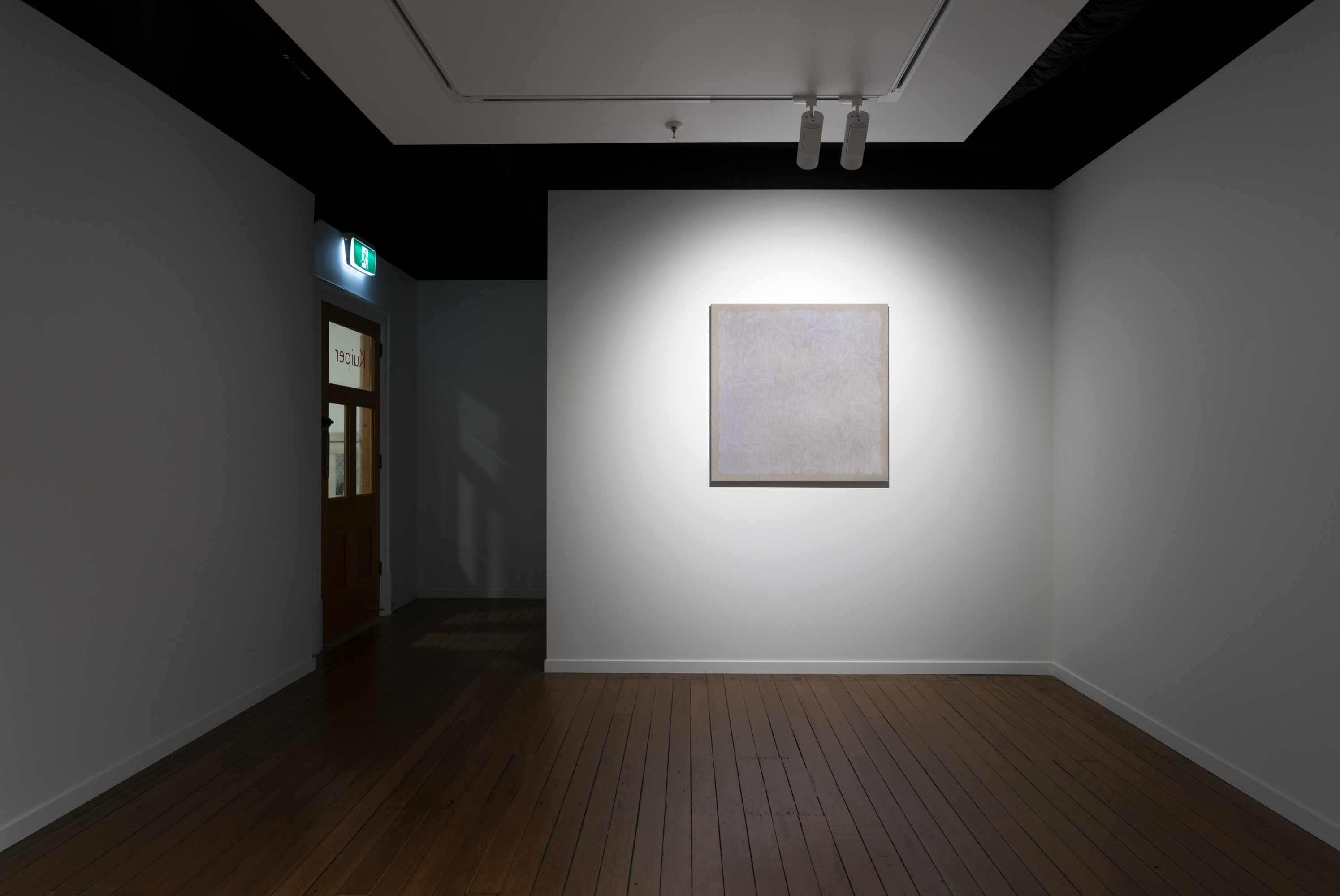 Untitled (Blueberry), 2019. 95 x 95cm. Kipfler print with acrylic on linen. Installation View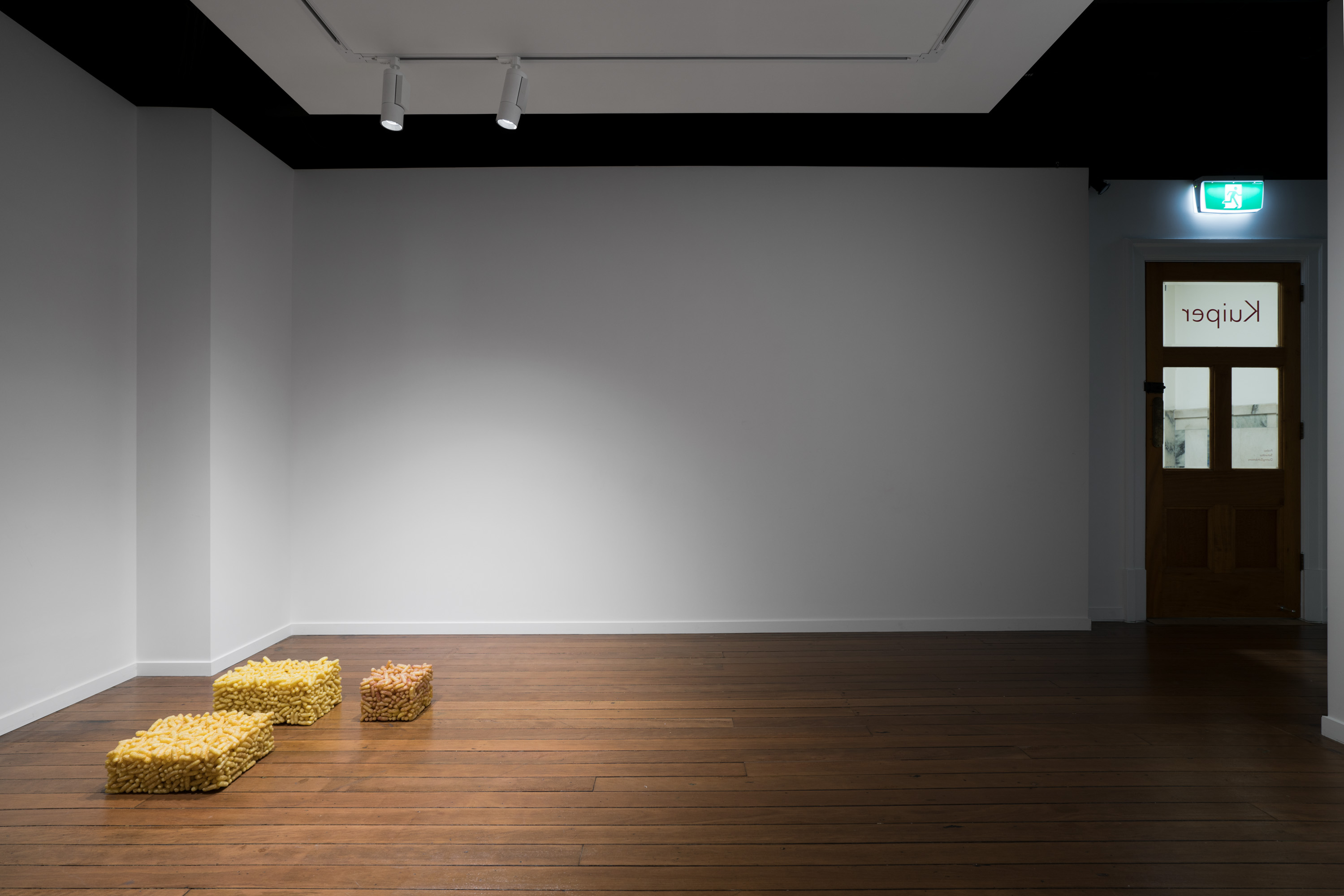 Licks (Blueberry), Licks (Strawberry) and Licks (Banana). 2019. Flavoured corn worms connected with saliva. Installation View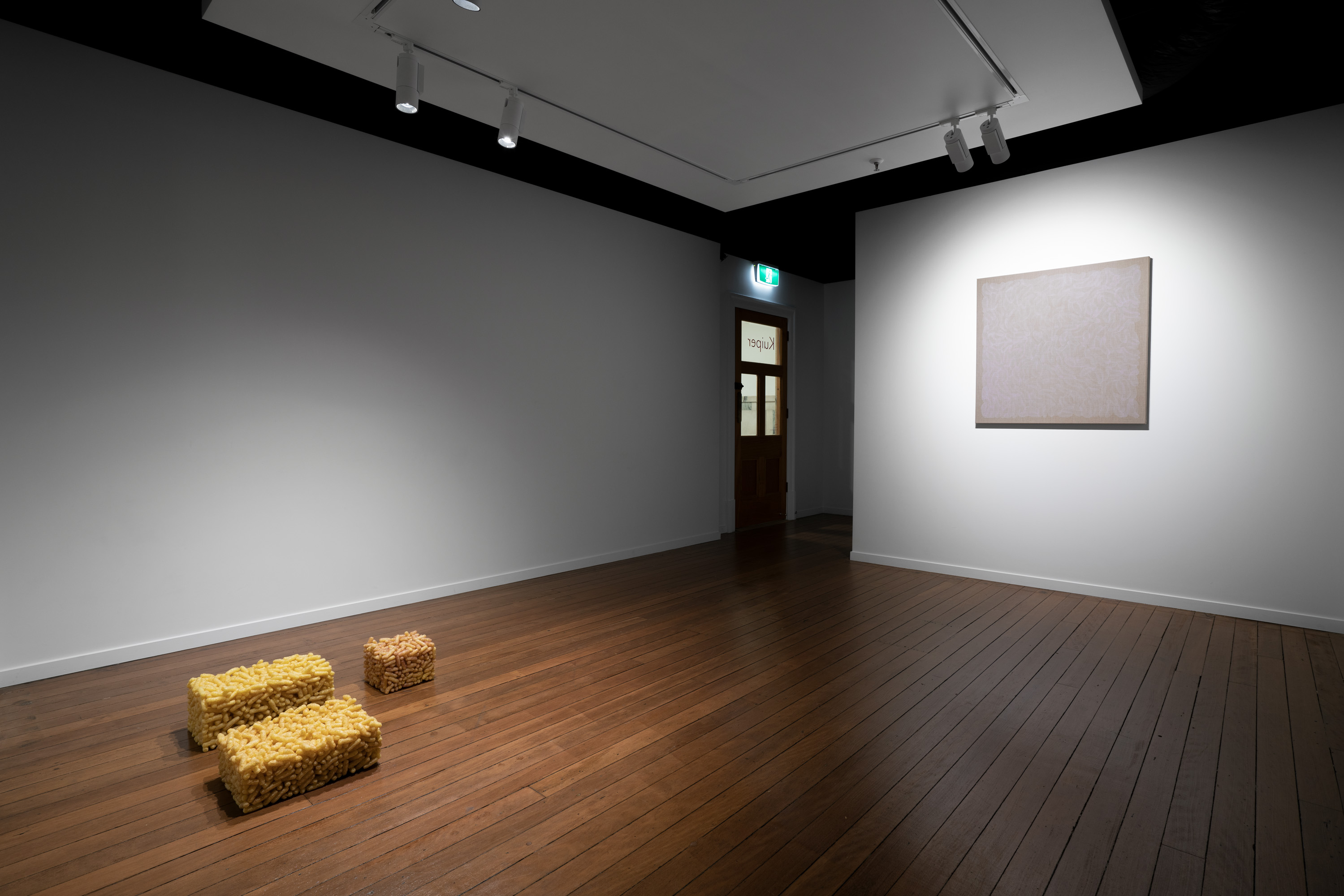 Empty Inside. Installation View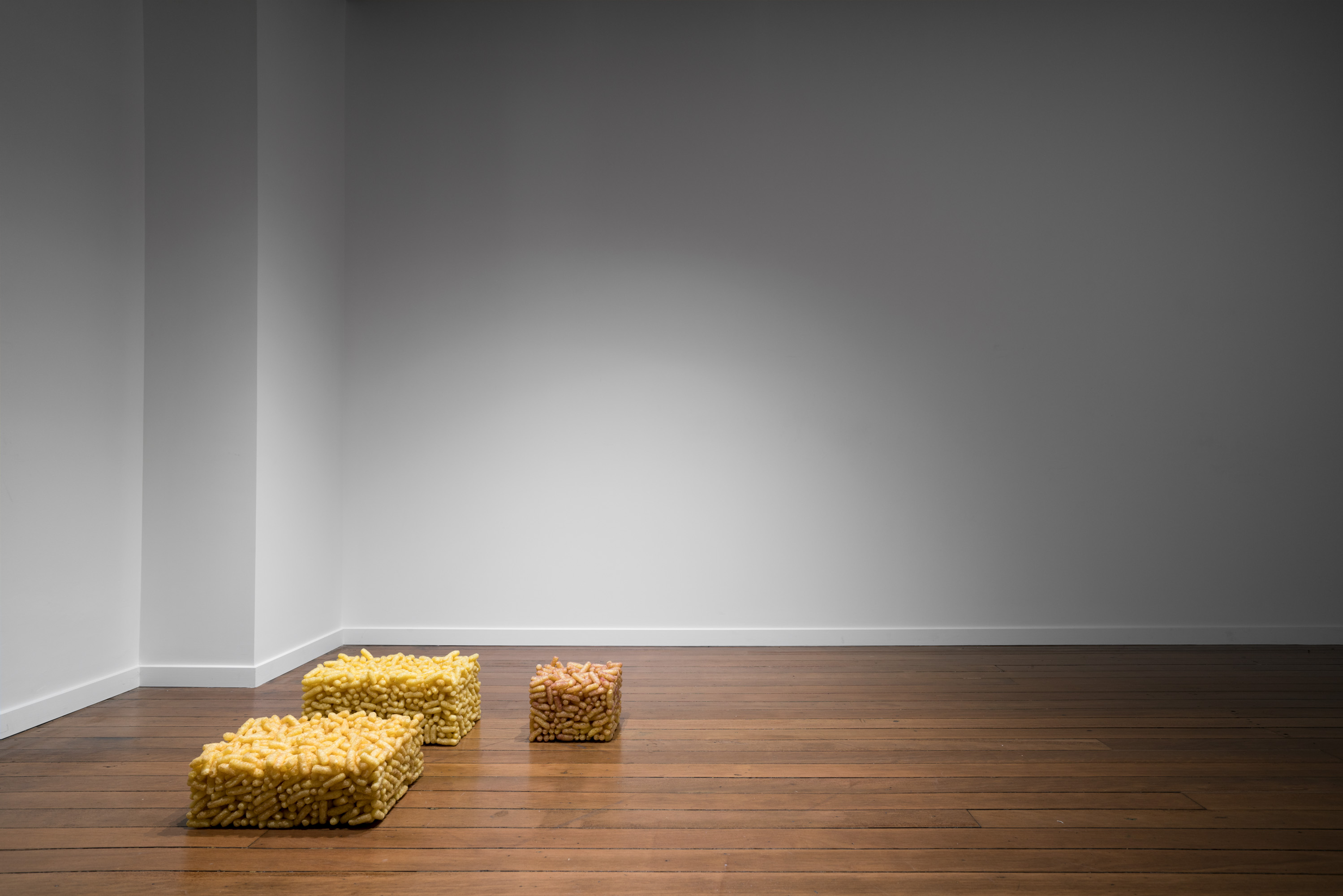 Licks (Blueberry), Licks (Strawberry) and Licks (Banana). 2019. Flavoured corn worms connected with saliva. Installation View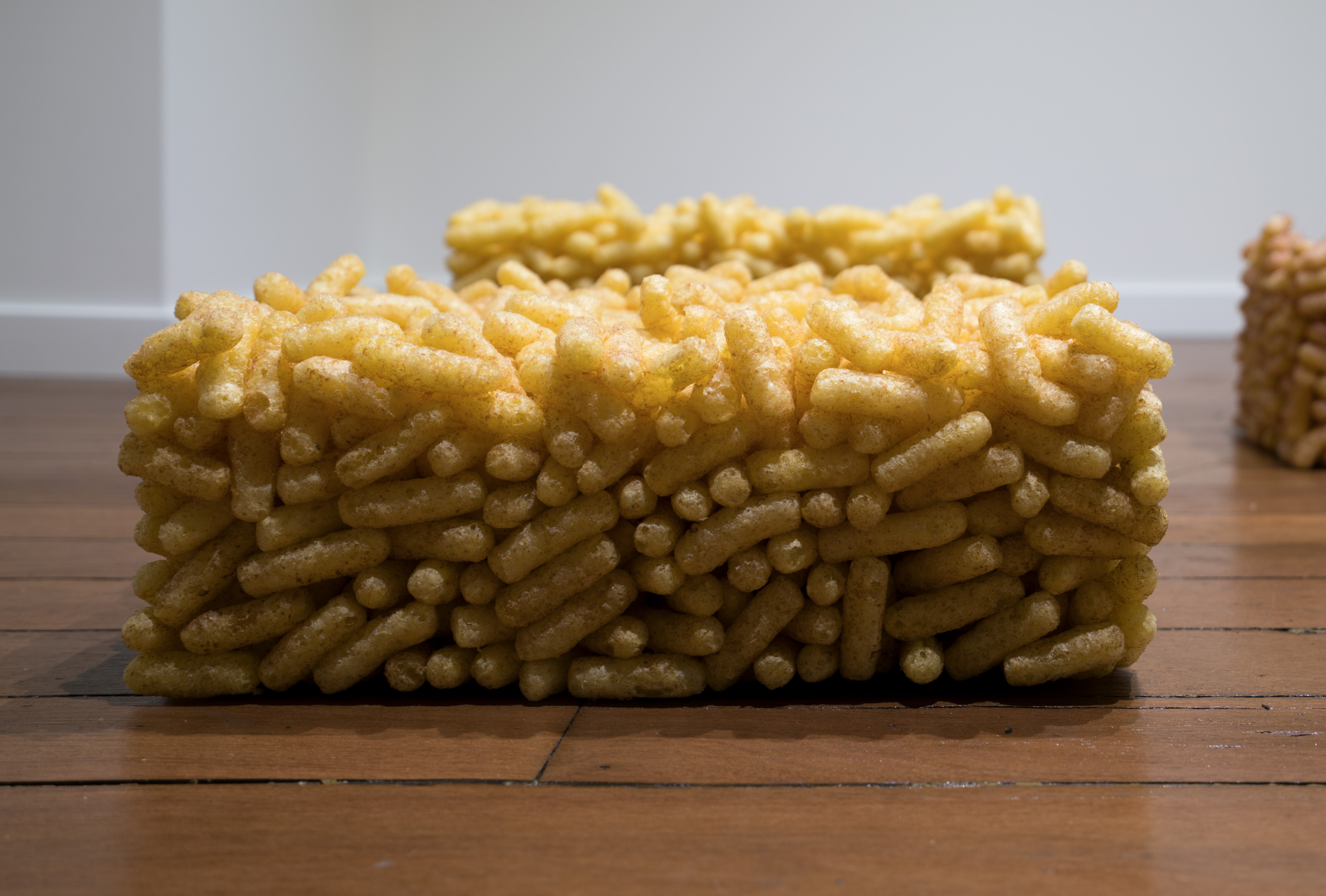 Licks (Strawberry). 2019. 39 x 29 x 14cm. Flavoured corn worms connected with saliva. Installation View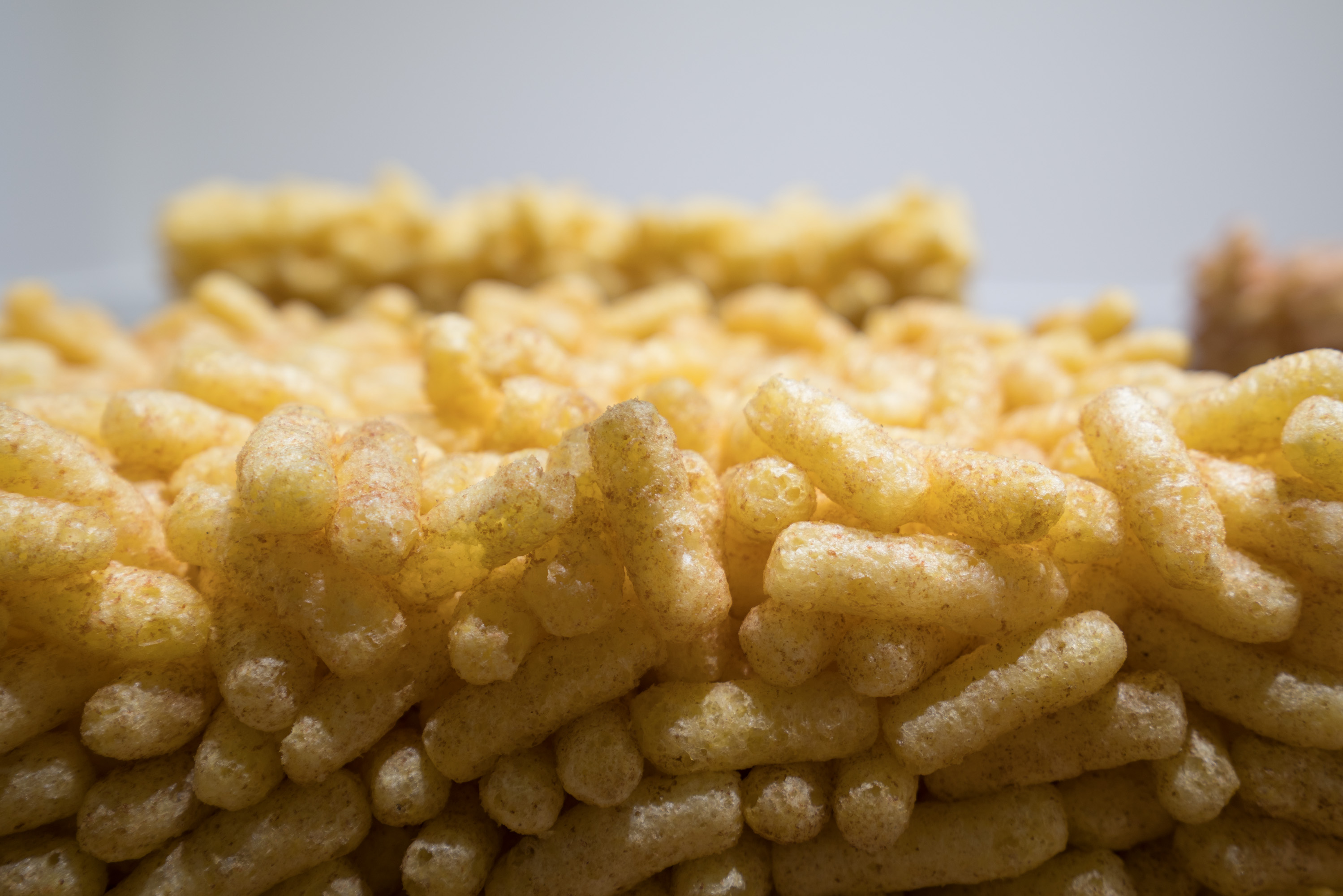 Licks (Strawberry). 2019. 39 x 29 x 14cm. Flavoured corn worms connected with saliva. Installation View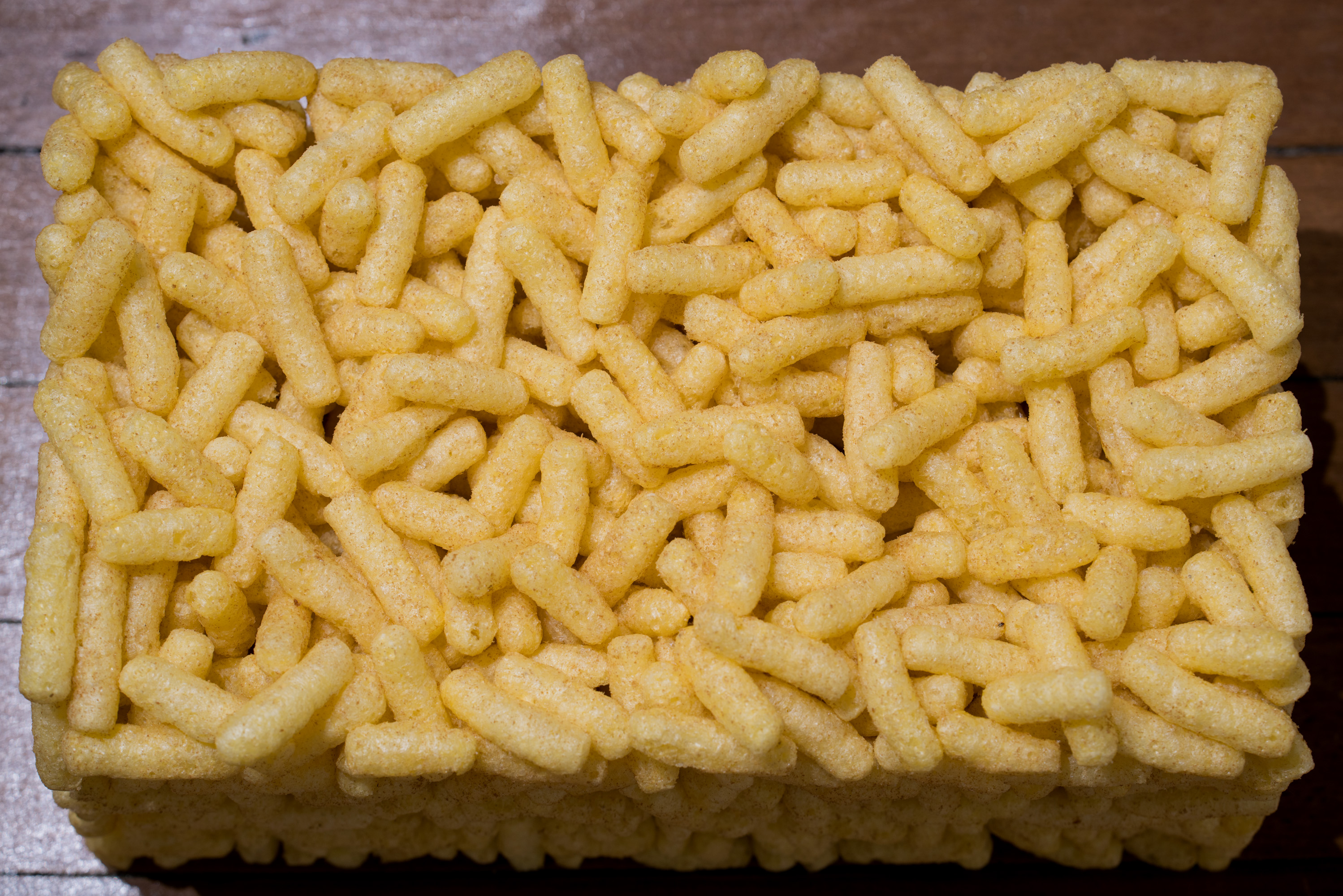 Licks (Banana). 2019. 40 x 20 x 20cm. Flavoured corn worms connected with saliva. Installation View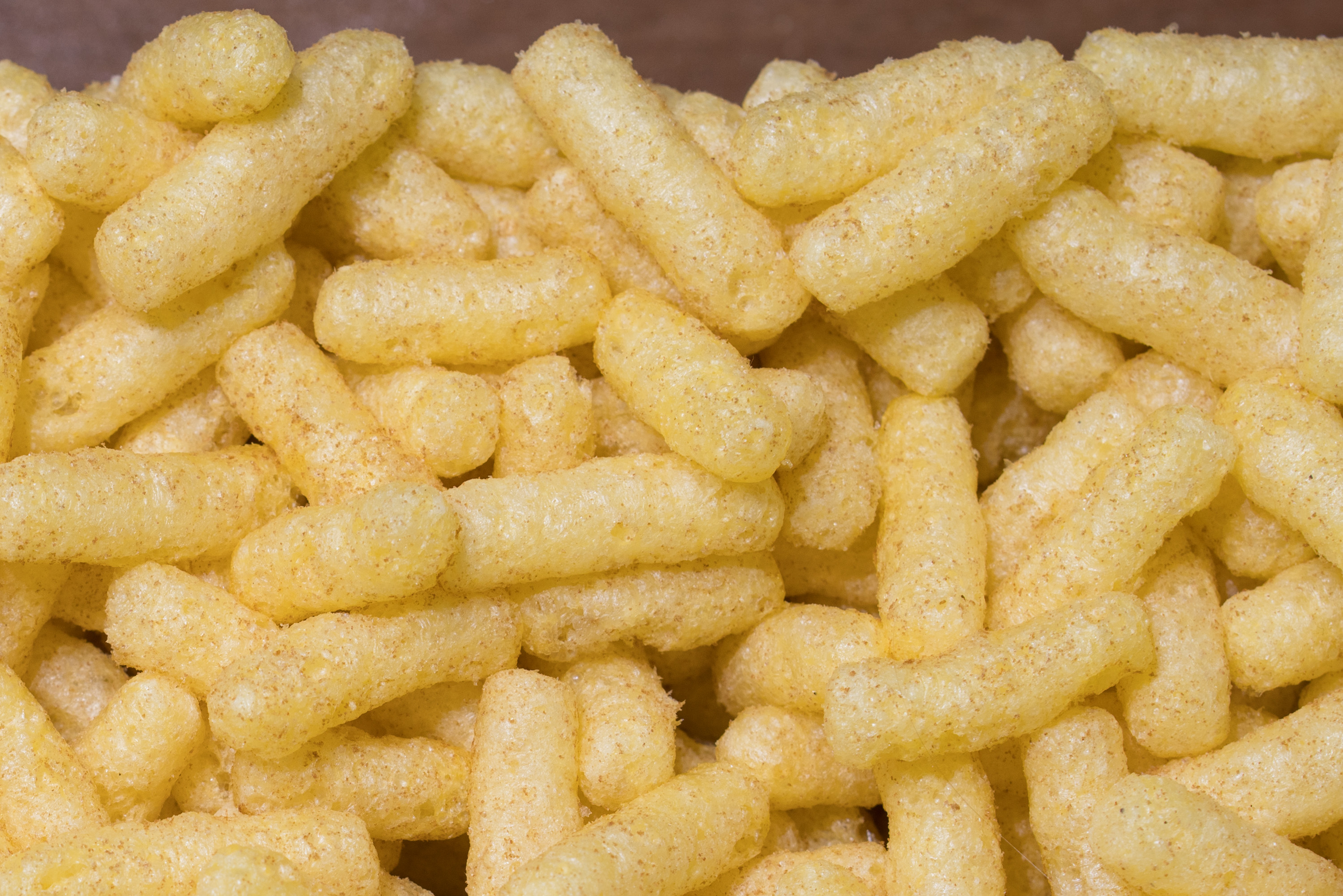 Licks (Banana). 2019. 40 x 20 x 20cm. Flavoured corn worms connected with saliva. Installation View (Detail)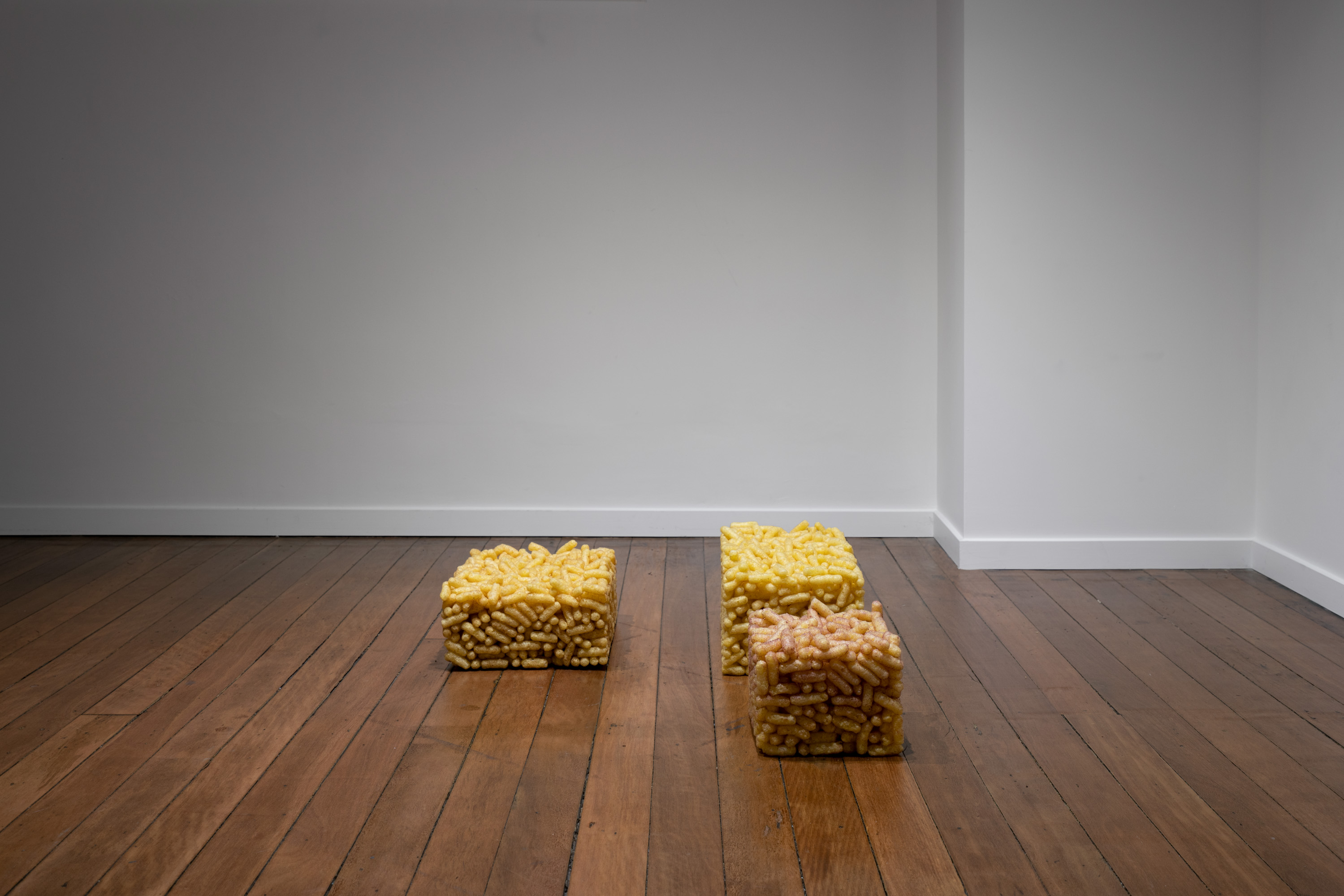 Licks (Blueberry), Licks (Strawberry) and Licks (Banana). 2019. Flavoured corn worms connected with saliva. Installation View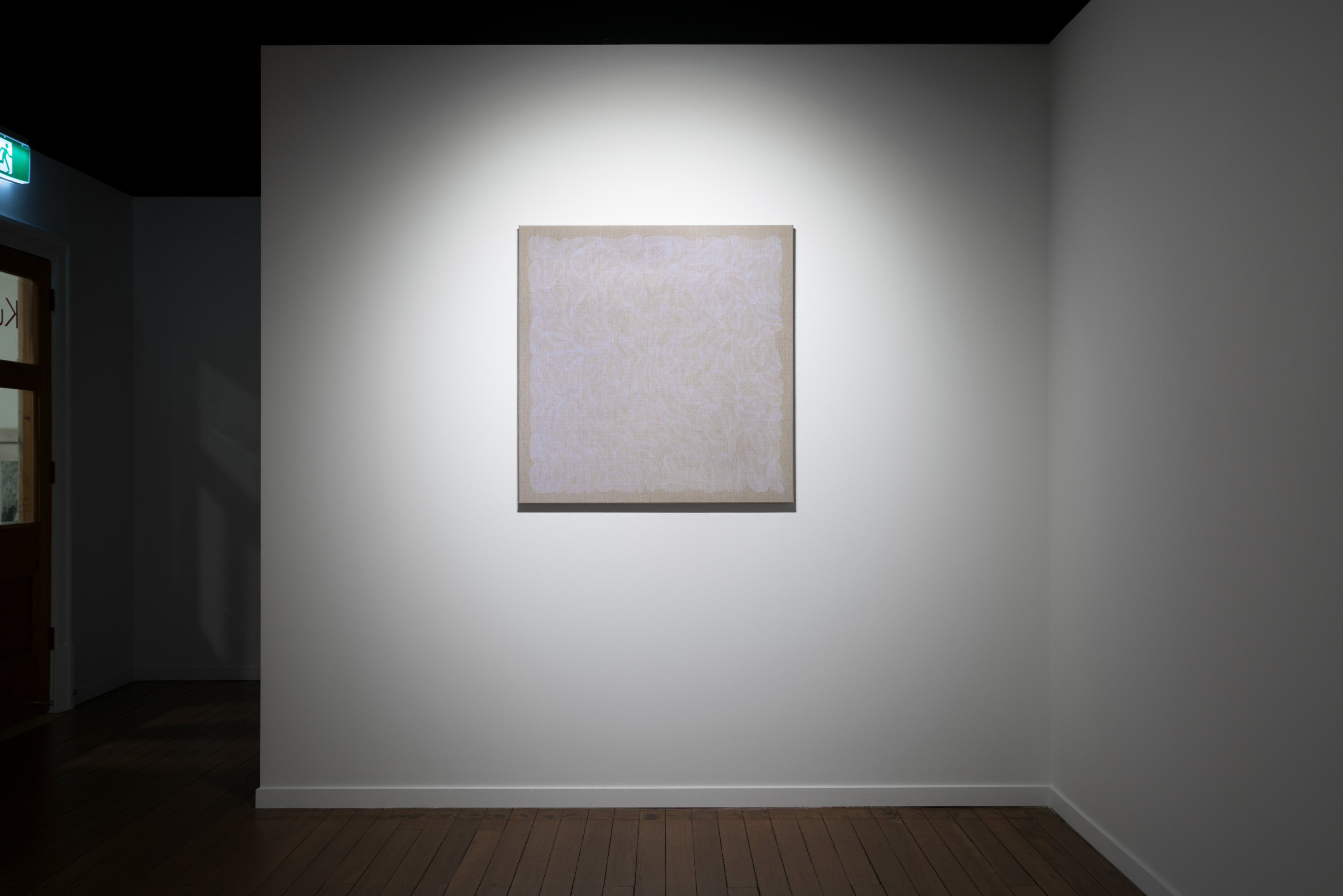 Untitled (Blueberry), 2019. 95 x 95cm. Kipfler print with acrylic on linen. Installation View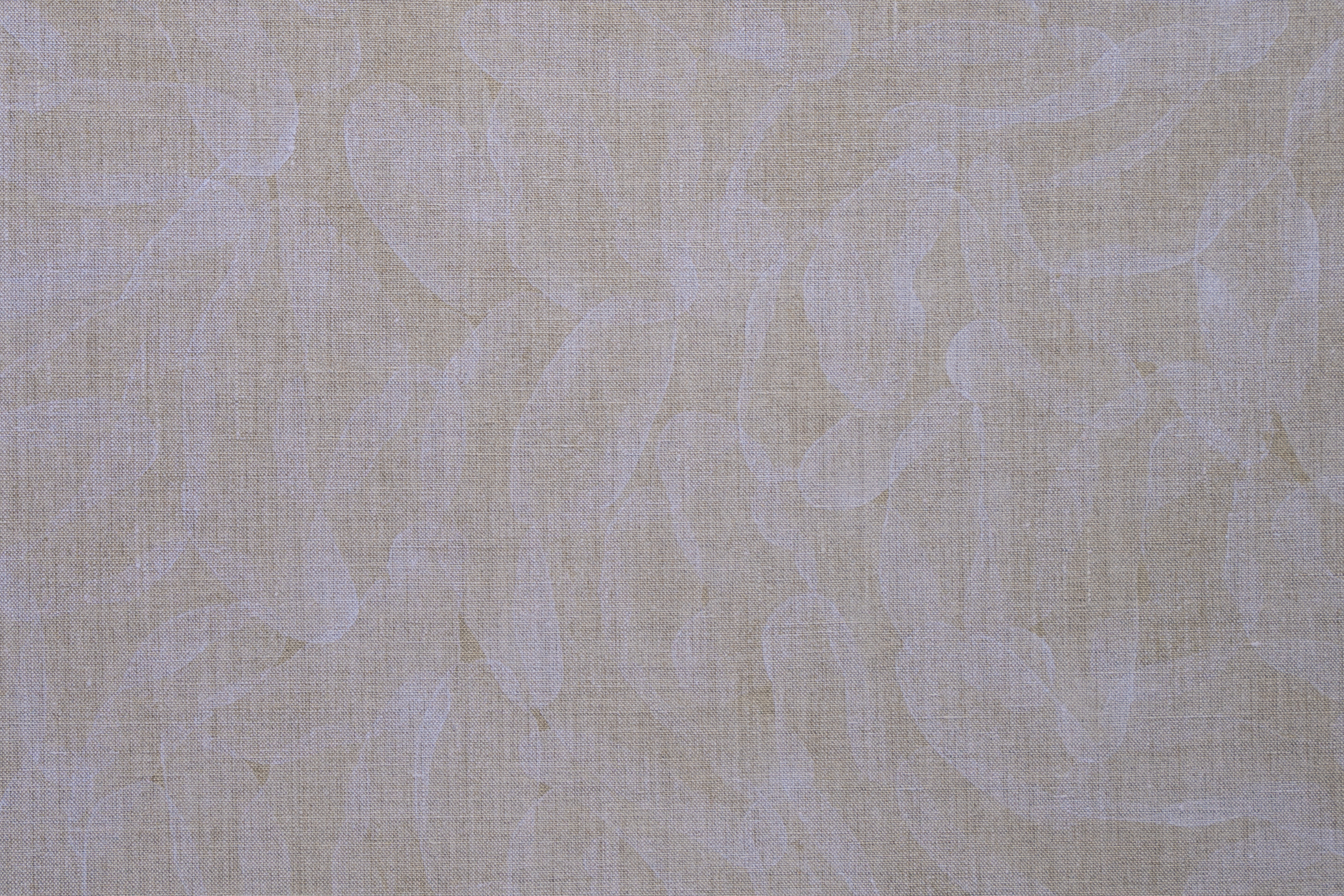 Untitled (Blueberry), 2019. 95 x 95cm. Kipfler print with acrylic on linen. Installation View (Detail)
Untitled (Blueberry), 2019. 95 x 95cm. Kipfler print with acrylic on linen. Installation View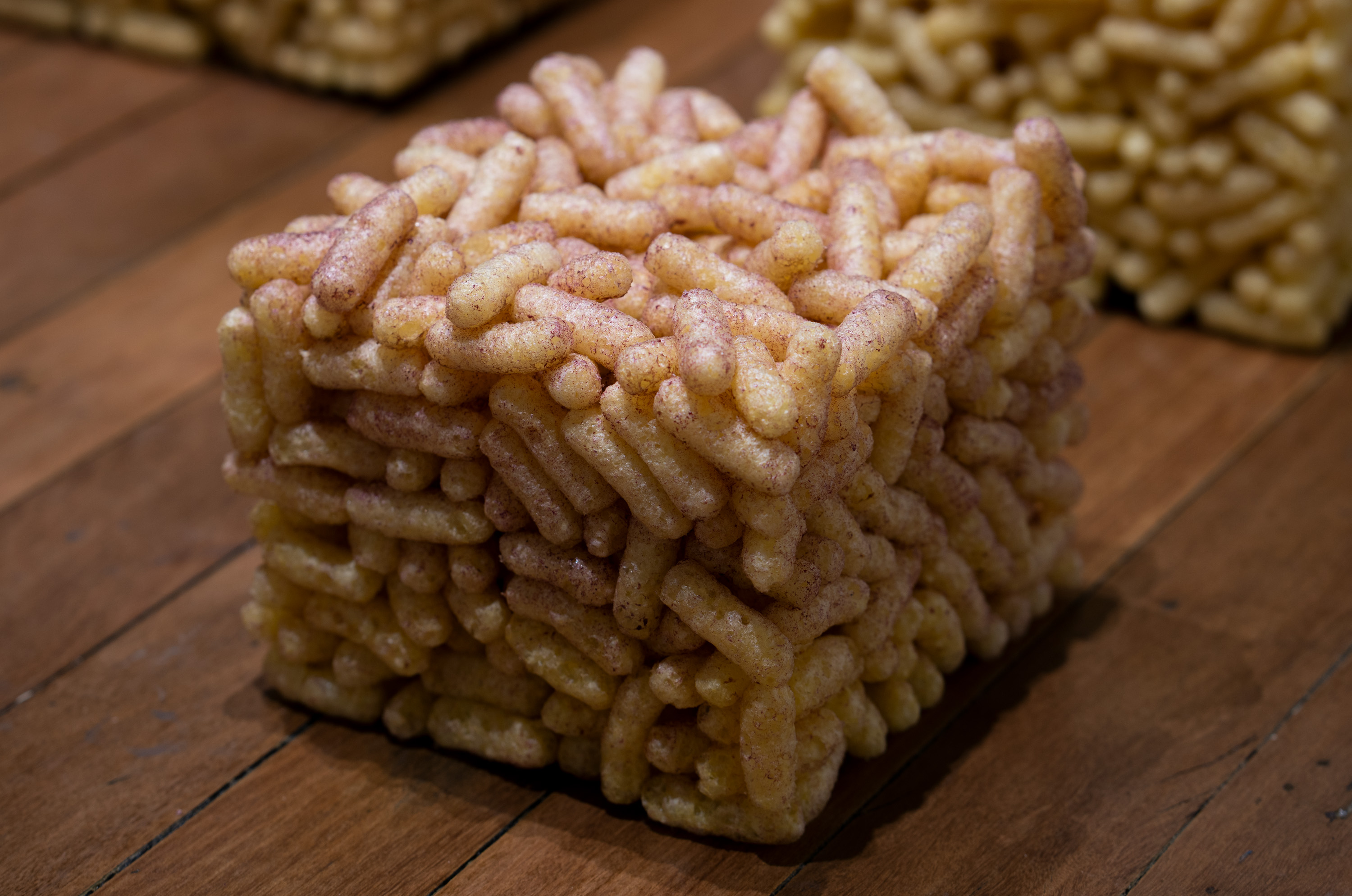 Licks (Blueberry), 2019. 20 x 23 x 17cm. Flavoured corn worms connected with saliva. Installation View