Kawita Vatanajyankur · Happy Veggies
22.04.2018 - 07.06.2018
Happy Veggies is documentation of a performance by Kawita Vatanajyankur that took place in a Bangkok market in 2011. The artist positioned herself amongst the vegetable in the market, as an object for sale. Remaining stationary and smiling incessantly, the performance created an uneasy juxtaposition between beauty and endurance. The performance is at once welcoming and off-putting.
In the context of the Kuiper Shop Front Project, the performance is displaced, taken from one retail context and placed in another. 
This work formed part of the Shop Front project that inaugurated Kuiper Projects.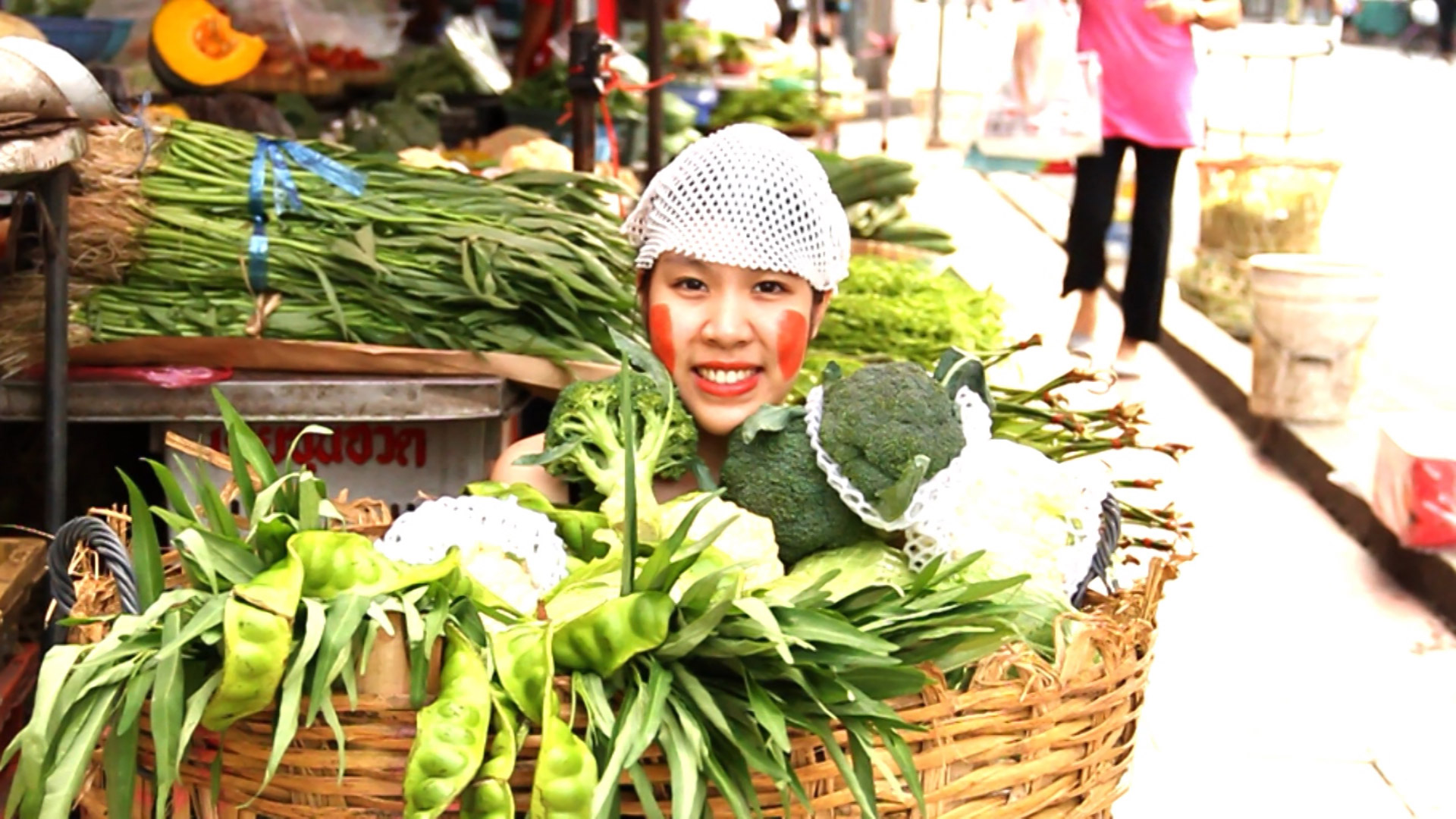 Happy Veggies, 2011 (Documentation of live performance). Video Still