26.04.2019 - 04.05.2019
11am Saturday, 27th of April: Artist Talk with Mandy Qaudrio
Presented as part of BEAUT 2019
Countering and speaking against the myths of 'non-existence' of palawa, Tasmanian Aboriginal, people, the multiple self-portraits of face to face to face demand an acknowledgement of my historic and contemporary  resistance to the onslaught of colonialism.  I am asking how many times do I have to validate my identity as a palawa woman? How can I get to expose my history? I am repeatedly asserting my presence and claiming my identity as a proud, palawa woman. - Mandy Quadrio.
Mandy Quadrio is a proud palawa woman with strong connections to her ancestral countries of the Coastal Plains Nation and the Oyster Bay Nation of North and East Tasmania. Her sculptural use of found objects and natural materials, such as Tasmanian bull kelp, seeks to bring attention to historical, cultural and political events that have been, and continue to be, ignored and buried by Australian colonial histories.
Addressing historic and contemporary existences of palawa people, Quadrio's works become acts of resistance as she asserts her identity and claims her sovereign status as a palawa woman.
In 2018, Quadrio held a solo exhibition at Metro Arts (Brisbane) and her work was featured in the Maiwar Festival (Brisbane), as well as group exhibitions at Boxcopy (Brisbane), Artisan (Brisbane) and the Perth Institute of Contemporary Art. She is currently a Doctoral candidate in Visual Arts at Queensland College of Arts, Brisbane.
Download the Room Sheet here.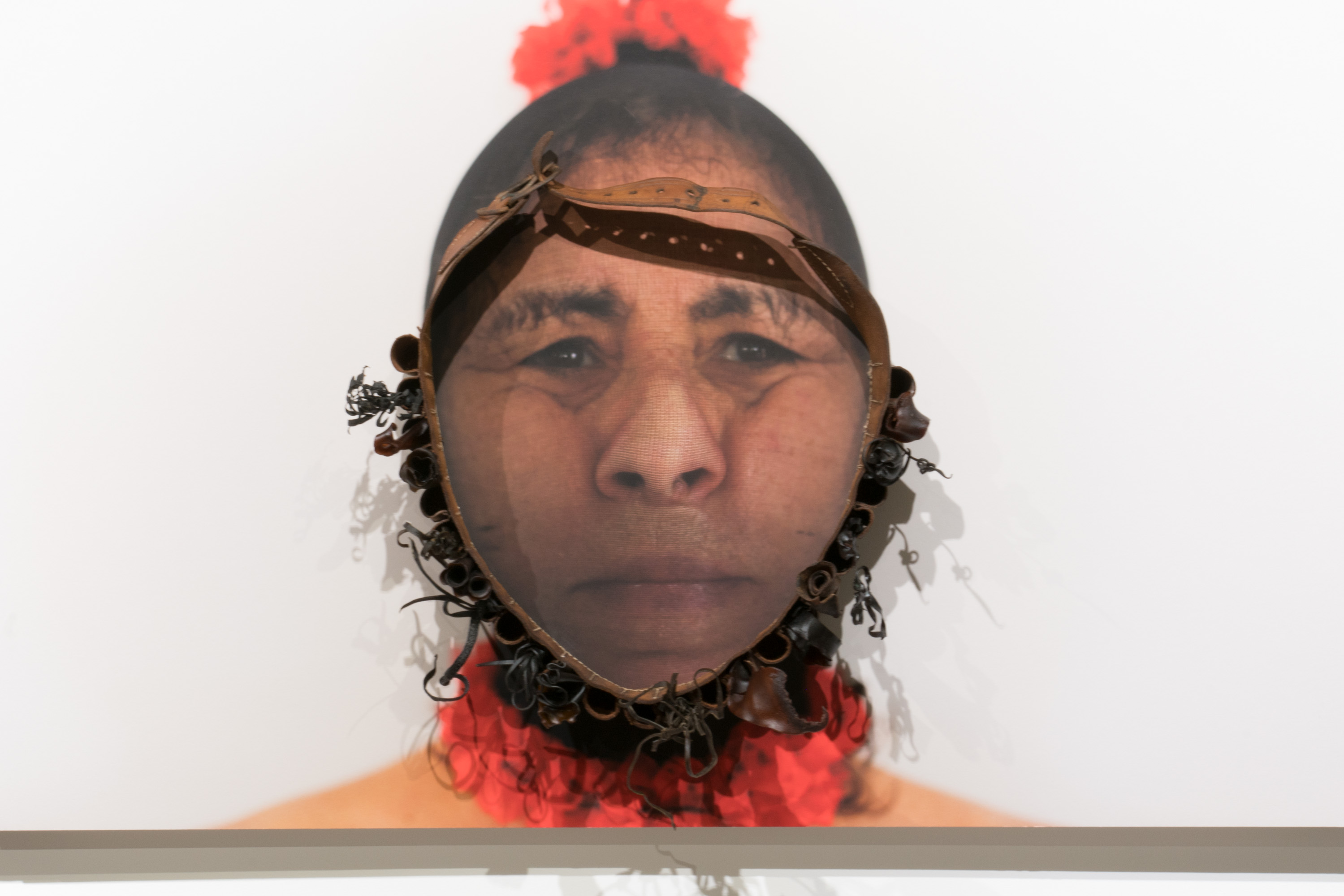 face to face to face. 2019. Five photographs, bullet belt, bull kelp. Detail. Installation View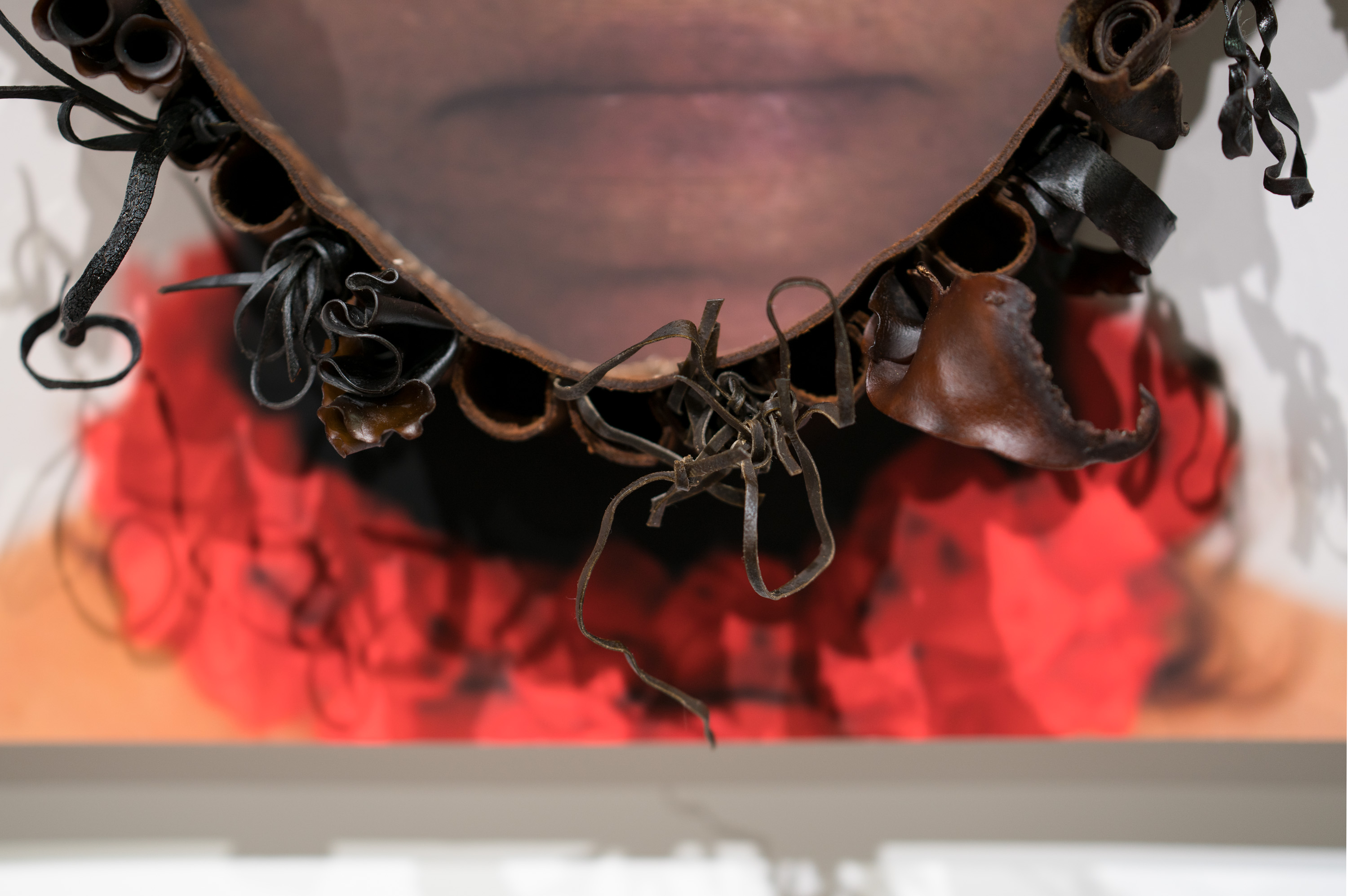 face to face to face. 2019. Five photographs, bullet belt, bull kelp. Detail. Installation View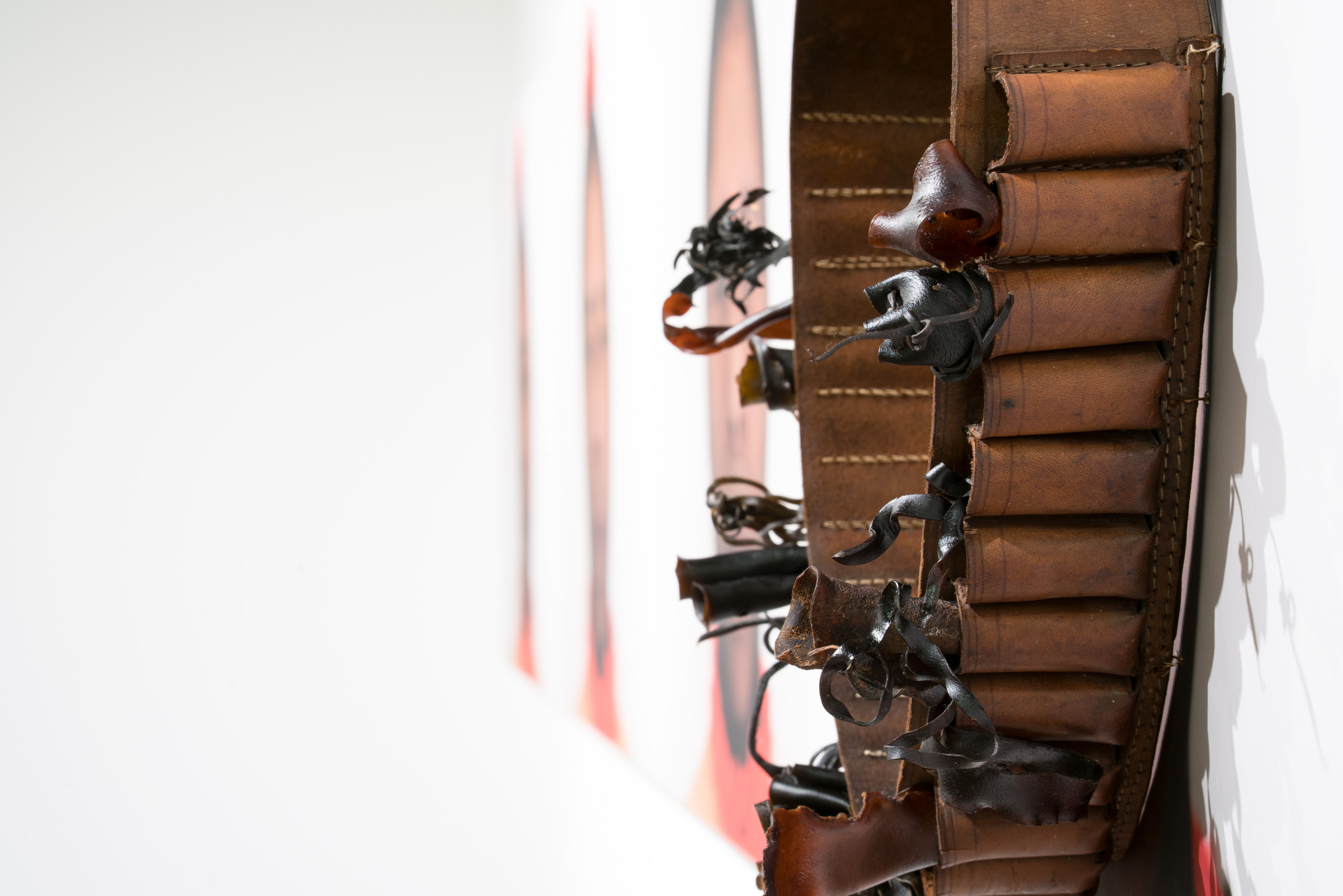 face to face to face. 2019. Five photographs, bullet belt, bull kelp. Detail. Installation View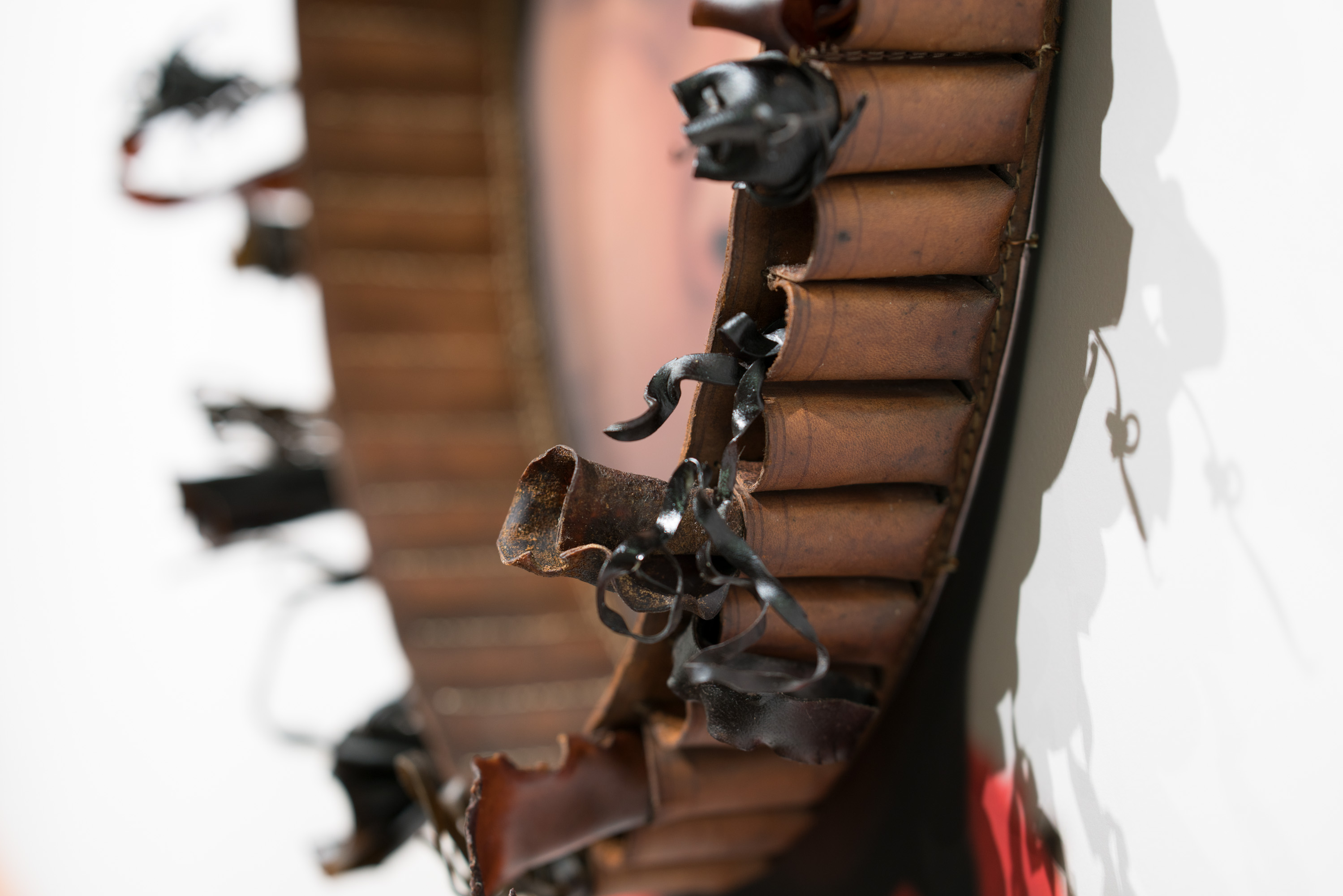 face to face to face. 2019. Five photographs, bullet belt, bull kelp. Detail. Installation View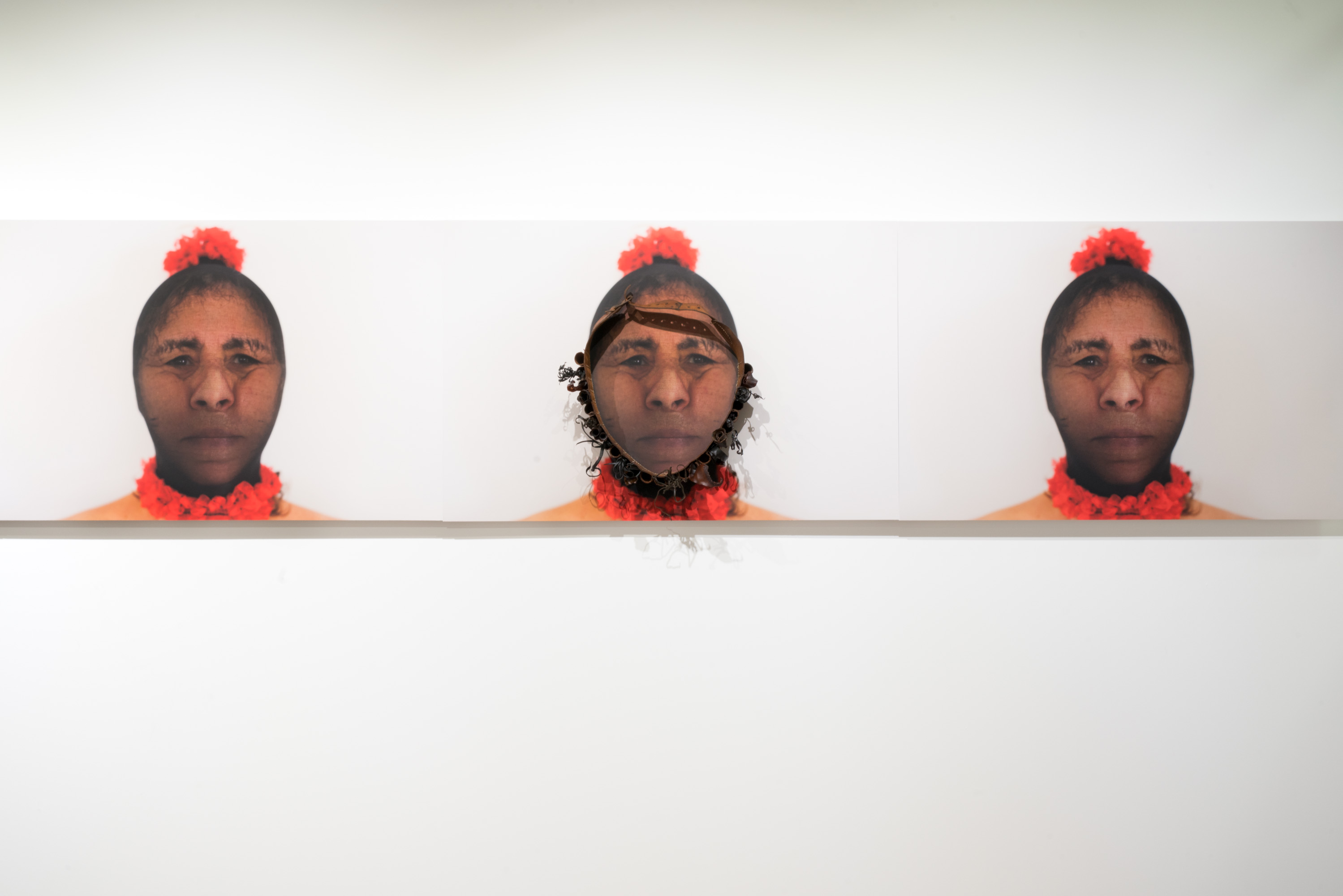 face to face to face. 2019. Five photographs, bullet belt, bull kelp. Detail. Installation View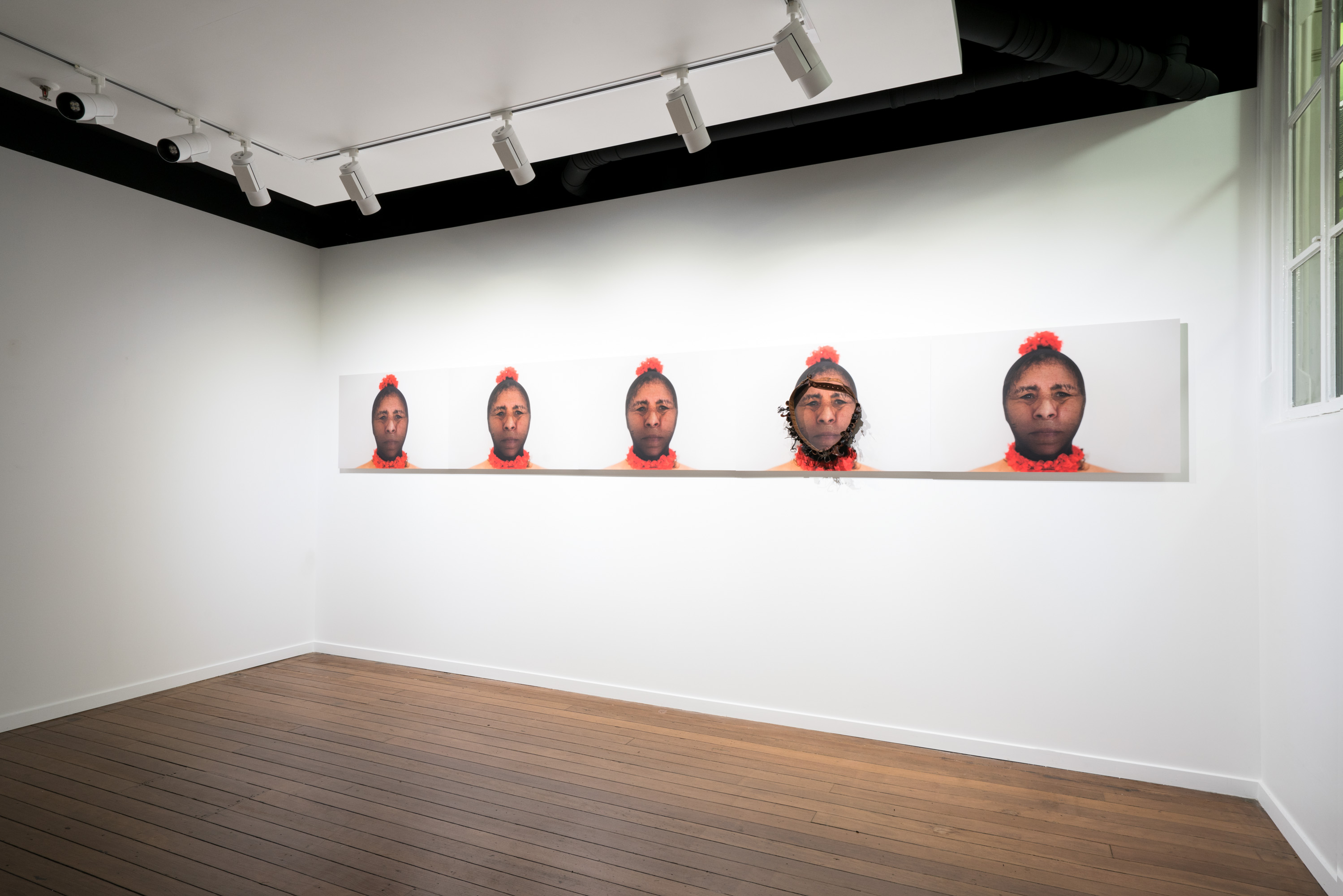 face to face to face. 2019. Five photographs, bullet belt, bull kelp. Installation View