Offsite screening at the Institute of Modern Art, Brisbane. Thursday, 14th of November, 6:00pm
Accompanied by a panel discussion with Kathryn Brimblecombe-Fox and Baden Pailthorpe
Presented in conjunction with the exhibition Topographic Resolutions II at Kuiper Projects.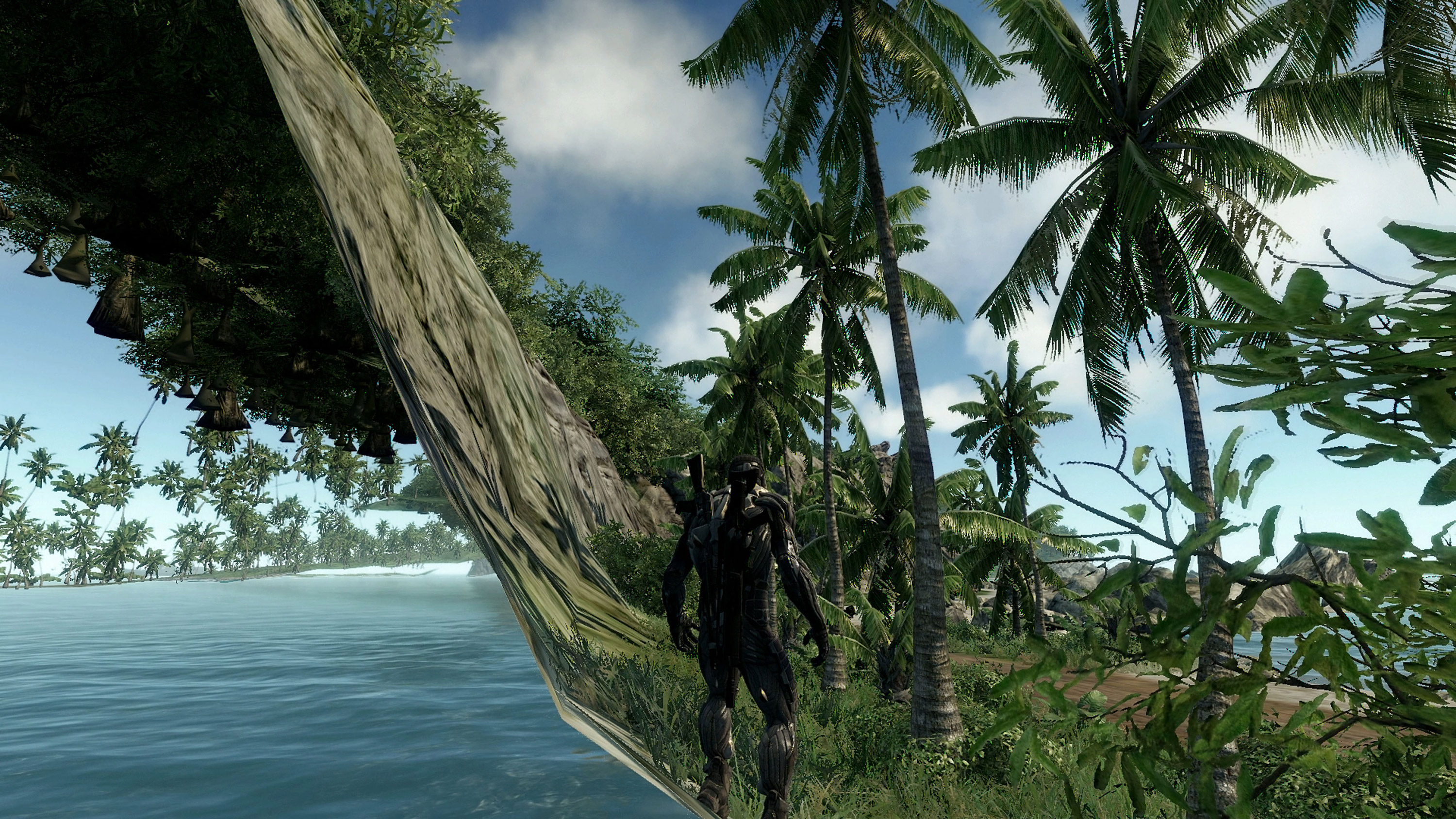 Harun Farocki, Parallel I (2012). Video Still. Image copyright of the artist, courtesy of Video Data Bank, School of the Art Institute of Chicago.
Screening and Panel Discussion at the Institute of Modern Art, Brisbane
In conjunction with the curated exhibition, Topographic Resolutions II, Kuiper Projects and the Institute of Modern Art present a panel discussion and screening that considers the relationship between landscape and computer generated imagery, both within contemporary art and the wider culture.
The event will include a screening of Harun Farocki's four-part video, Parallel I-IV (2012-14, 45mins). One of Farocki's final works, Parallel I-IV is a late example of his signature style, incorporating found footage, documentary research and voiceover to construct a visual essay on the digital image, its forms and development. Ranging across videogames from The Legend of Zelda (Nintendo, 1986) to Grand Theft Auto V (Rockstar, 2013), Farocki assembles a collection of images, arranged to suggest a subtle explication of the rules generated in a medium where, seemingly, anything is possible.
As Erika Balsom writes, "The Parallel series is a major achievement that exemplifies a key attribute of a singular practice cut far too short: Farocki joins poetic speculation with analytical strength to call upon the viewer not simply to look and listen carefully, but also to think along with him." (Artforum October, 2014).
Preceding the screening will be a panel discussion with artists Baden Pailthorpe and Kathryn Brimblecome-Fox and curator Kyle Weise. Here, the artists will discuss their own practice, and their relationship to computer-generated imagery and landscape, and the entanglement of this with militarism, a theme found across Farocki's career. This discussion will also frame Parallel I-IV within the context of the curated exhibition, Topographic Resolutions II (at Kuiper Projects) which this screening forms a part of.  This group exhibition includes moving image work by Corinna Berndt, Trent Crawford, Tristan Jalleh and Sara Ludy, whose works all share an appeal to landscape as an enduring metaphorical and formal reference within the context of computer-generated imagery and its distribution.
A recording of the panel discussion is available here.
Kathryn Brimblecombe-Fox is a Brisbane-based visual artist and researcher. She is currently an Honorary Research Fellow in the School of Communication and Arts, University of Queensland. Her creative practice and research critically engages with ideas of existential risk posed by emerging technologies, developments in contemporary militarised drone technology, persistent surveillance and increasingly autonomous systems. She has a particular interest in examining how accelerating developments in militarised and militarise-able technologies might change or mediate landscape and the extended environment, from Earth into low-earth and geostationary orbits. She has been invited to speak about her paintings, with regards to topics such as drone vision, war preparedness and militantism, at various Australian-based and international conferences.
Harun Farocki (1944-2014) was born in German-annexed Czechoslovakia. From 1966 to 1968 he attended the Deutsche Film- und Fernsehakademie Berlin (DFFB). In addition to teaching posts in Berlin, Düsseldorf, Hamburg, Manila, Munich and Stuttgart, he was a visiting professor at the University of California, Berkeley. Farocki made close to 120 films, including feature films, essay films and documentaries. He worked in collaboration with other filmmakers as a scriptwriter, actor and producer. In 1976 he staged Heiner Müller's plays The Battle and Tractor together with Hanns Zischler in Basel, Switzerland. He wrote for numerous publications, and from 1974 to 1984 he was editor and author of the magazine Filmkritik (München). His work has shown in many national and international exhibitions and installations in galleries and museums.
Baden Pailthorpe is a contemporary artist who works with emerging and experimental technologies. He is the Convenor of Hybrid Art Practice at the ANU School of Art & Design, Canberra. His artistic practice interrogates the relationship between aesthetics and power, interrogating the politics of technological and economic structures across Sport, Finance and the Military-Industrial Complex. Since 2011, Pailthorpe's practice has integrated performance and installation alongside screen-based interventions. Examples include: a commissioned performance at the Centre Pompidou, Paris (2014); video work depicting a hacked military simulator at the Palais de Tokyo, Paris (2012); documentation of a video game performance exhibited at the Triennale di Milano, Milan (2016); a 'start-up as artwork' at Sullivan+Strumpf (2017); and an experimental data visualisation of AFL player GPS data at UTS Art, Sydney (2017).  Pailthorpe's work has been widely collected and exhibited internationally. He is represented by Sullivan + Strumpf.
Kyle Weise is writer and curator. He is currently co-director of Kuiper Projects, and Curator (Exhibition Program) at Metro Arts.

This project has been assisted by the Australian Government through the Australia Council for the Arts, its arts funding and advisory body.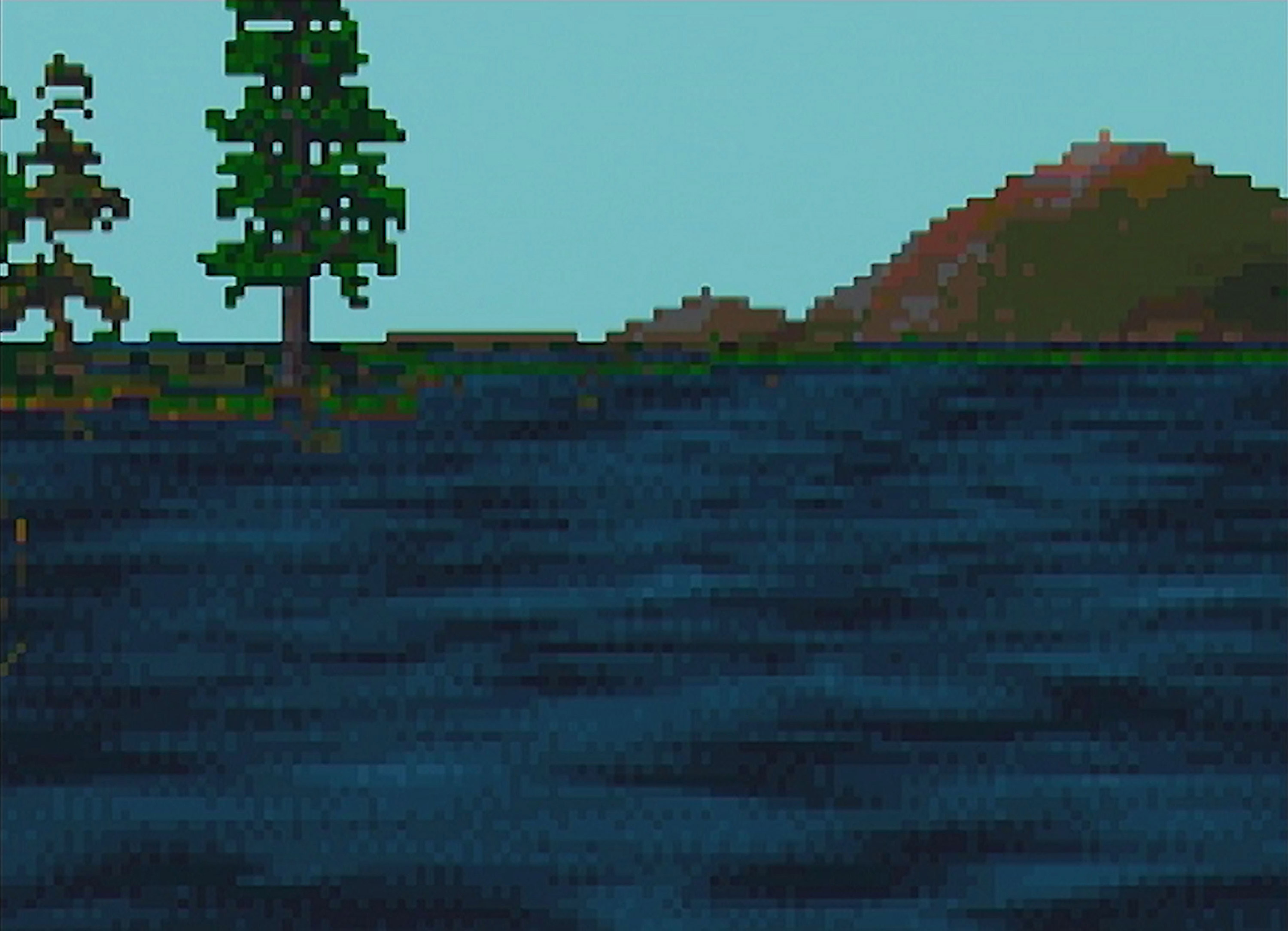 Harun Farocki, Parallel I (2012). Video Still. Image copyright of the artist, courtesy of Video Data Bank, School of the Art Institute of Chicago.